Armed Providence man with Halloween 'Scream' mask, guns arrested in Scituate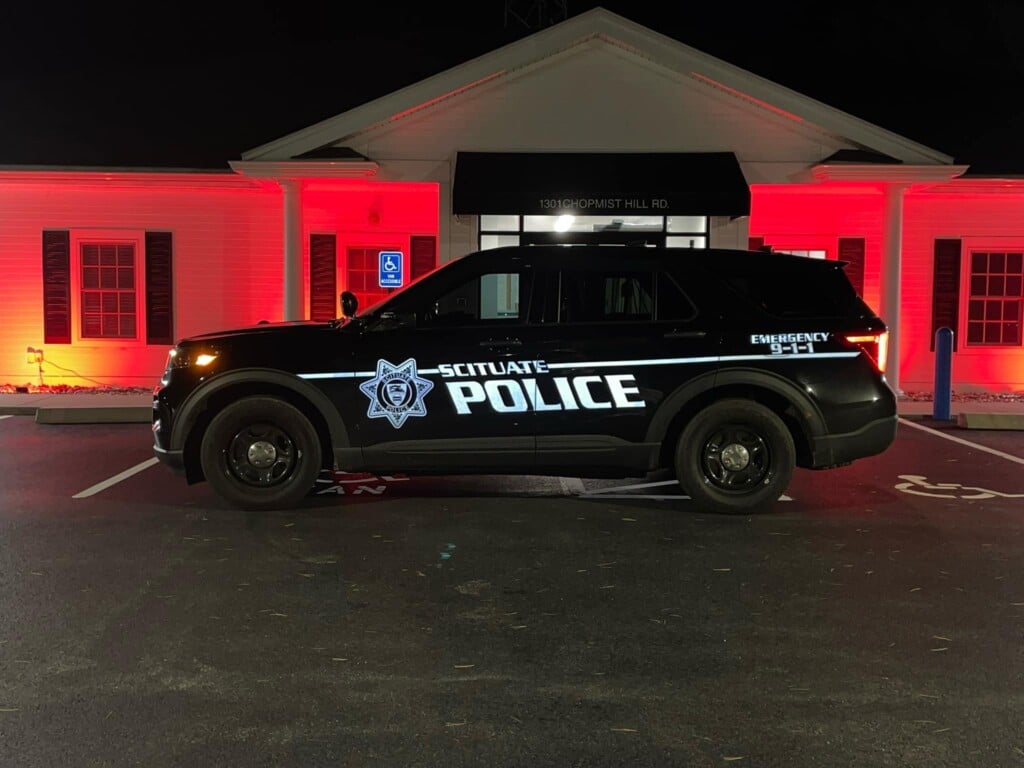 SCITUATE, R.I. (WLNE) — An armed man with a Halloween "Scream" mask, a homemade shank-style knife, and loaded high-capacity guns was arrested in Scituate.
Scituate Police Chief Eric Rollinson said they responded to Tunk Hill Road for a report of a man flagging down motorists just before 6 p.m. on Monday. 
The man was later identified as 21-year-old Donald Rodriguez of Providence.  
Rollinson  said Officer Joseph Paliotte saw a black rifle bag strapped to the 21-year-old's back. 
Rodriguez turned to leave and the officer reached out to detain him, said the chief. A small fight broke out as Rodriguez tried to pull away from Paliotte. He was taken into custody shortly after.  
Paliotte then searched Rodriguez and found two unloaded guns and four loaded high-capacity magazines. The magazines contained 70 rounds of 9mm ammunition.  
Police also found a homemade silencer and a homemade shank-style knife on Rodriguez.  
The chief said the knife was "cobbled together from a 3.5 inch blade and the handle of a pair of scissors."  
Rodriguez also had a Halloween "Scream" mask and a pair of gloves that were designed to look like skeletal hands, according to police.
Rodriguez was taken into custody and charged with the following: 
One felony count of sale and possession of silencers

 

Four felony counts of large capacity feeding devices prohibited

 

One misdemeanor count of weapons other than firearms prohibited

 

One misdemeanor count of resisting arrest