Armed robber steals money, car from Falmouth bank, remains at large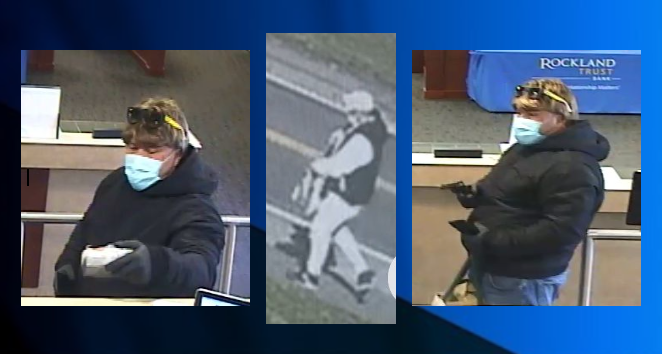 FALMOUTH, Mas. (WLNE) — The Falmouth Police Department said an armed robbery happened Saturday morning.
Authorities said at about 9 a.m., a person walked into a Rockland Trust bank at 20 Davis Straits and demanded a bank teller for money while brandishing a pistol.
Police confirmed the teller handed the robber an undisclosed amount of money. The suspect then stole a car from the bank's parking lot and fled the scene.
The stolen car was located a short distance away, police said.
It is believed the suspect switched to another vehicle after abandoning the stolen car and fled the area.
Anyone with information regarding the suspect or incident is urged to contact Detective Andrew Loewen at (508) 457-2527.
No further information was immediately released as the investigation remains active.