Army National Guard Unit Prepares for Deployment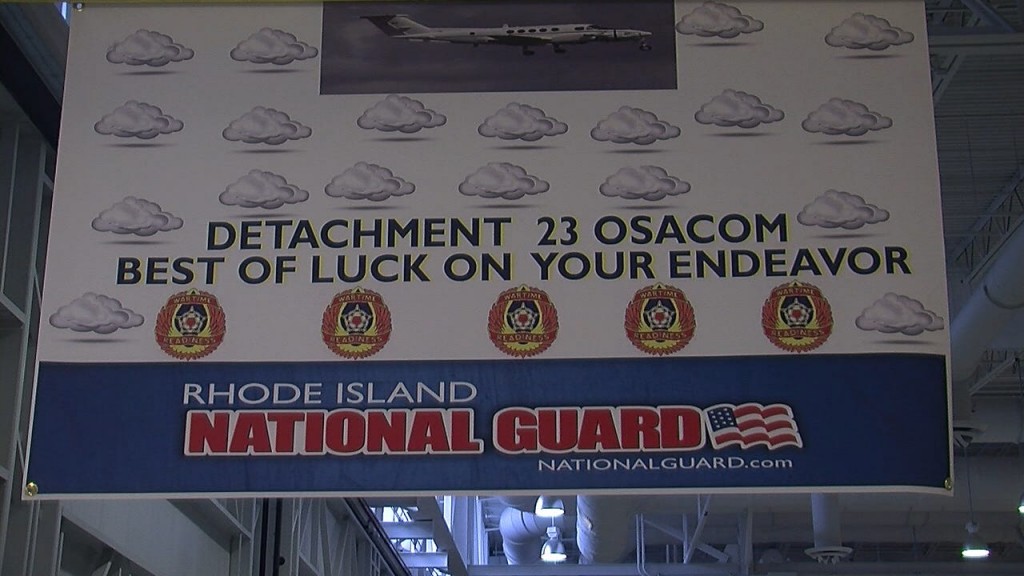 Detachment 23, Operation Support Aviation Command is a small unit heading to Southeast Asia. Today the Rhode Island Army National Guard held a ceremony to mark the soliders who are preparing to leave at the Quonset National Guard Base in North Kingstown.
Staff Sgt. Michael Vivieros is both excited and nervous for his first deployment. He will leave behind his wife Cindy and four year old son Gavin, Cindy says, "I'm doing OK, holding it together, like he said this is our first deployment but I think he's with a great group so he's going to be good."
For Sgt. First Class Paula Guarino, she too is excited. This will be her second deployment so she has an idea of what to expect but leaving her three kids behind will be hard, "leaving them behind is the tough part, we are all like best friends, it's going to be hard."
The unit will deploy next week for nine months. The detachment will use C-12 Hurons to transport personnel and cargo through Southeast Asia.