Arrest made in hit-and-run DUI crash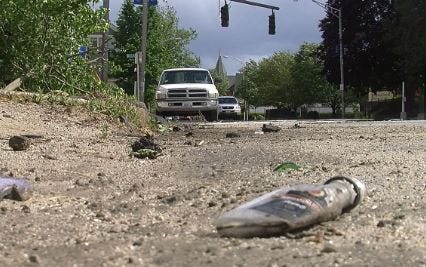 By Chris Sheppard
Twitter: www.twitter.com/abc6
PROVIDENCE, R.I. – A 27 year-old Providence man has been arrested on drunk-driving charges after crashing his sedan into another car, fleeing the scene and flipping his own car over after crashing again.
Police say shortly after 1 a.m. Sunday morning, Jonathan Nieves, 34, of June Street was driving down Broad Street when he attempted to pass a car next to him, but ended up striking the side of it, leaving two people with injuries to their back and neck.
At that point, police say, Nieves sped off down the street and left the scene of the accident. He didn't make it very far down the road and crashed into a tree at the intersection of Broad Street and Willard Avenue.
When police arrived, they say Nieves got out of his car and tried to run, but police chased him down on foot and apprehended him shortly thereafter. Nieves complained of injuries and was taken to an area hospital for treatment.
Police say although the driver and passenger of the car Nieves hit were injured, they refused medical treatment.
Nieves faces charges of DUI and refusal to submit to a chemical test.