Arrest warrant issued for hip-hop star Kodak Black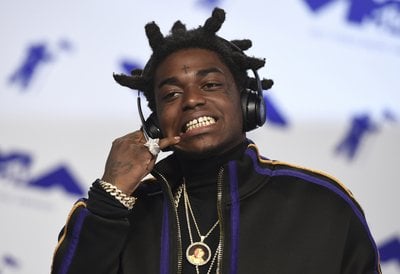 BROWARD COUNTY, F.L. (WLNE) — The Broward County Sherriff's Office in Florida issued an arrest warrant for a popular hip-hop star.
Bill Kapri, widely known as Kodak Black was charged with violating conditions of his parole from previous felony charges Sunday afternoon.
According to court documents, Kapri was charged with one count of trafficking oxycodone (14 to 25 grams) last July.
Documents also show Kapri was asked to complete a drug screen on Feb. 3, this year. Records show he did not submit to the test.
Records further state Kapri took the drug screen almost a week later. Results from that test were confirmed positive for fentanyl.
No bond amount has been set for the rapper.