Arsonist on surveillance video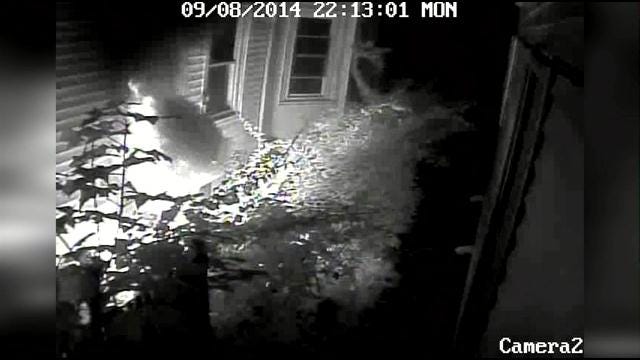 By: Liz Tufts
A reward is being offered to help police track down an arsonist.
Providence police are releasing surveillance video showing a man lighting materials inside a trash can next to a vacant home on Progress Avenue back on September 8th.
Seconds later, the fire spreads to the side of the home and does extensive damage.
The suspect is being described as a man in his late 20's, he's about 5'6 and was wearing glasses.
Police think the suspect is familiar with the neighborhood.
No one was hurt in the fire.
(C) WLNE-TV 2014