Artist hands out Valentines to strangers to spread love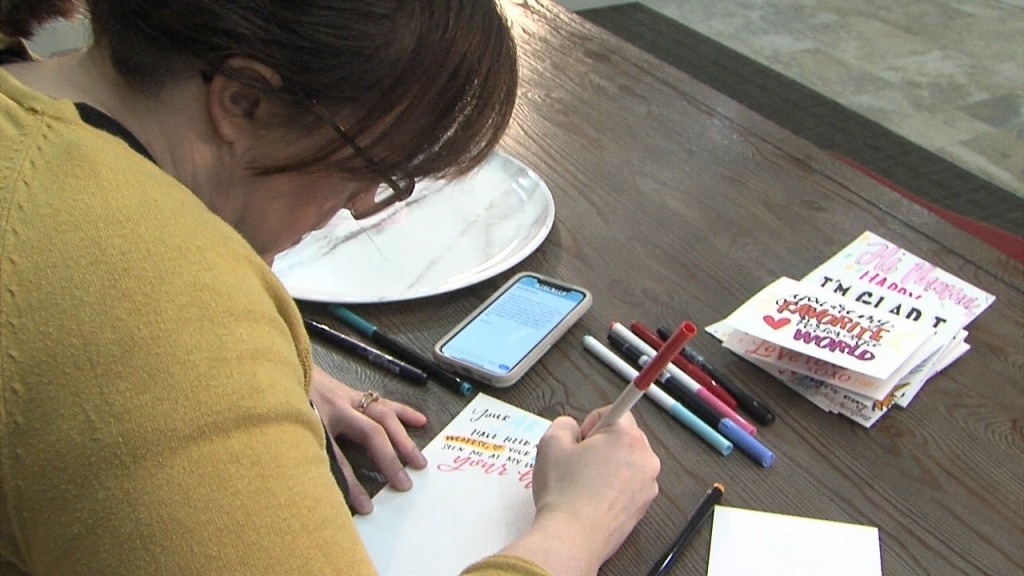 By: Ellie Romano
Email: ERomano@ABC6.com
Twitter: @ERomanoABC6
PROVIDENCE, R.I. (WLNE) – A Providence resident is spreading joy this Valentine's Day by handing out cards to strangers.
Tori Hess is a hand lettering artist for the company Punkpost, which sends handwritten cards to your loved ones for you.
"It's really easy to be like, 'I'm going to send a card to somebody.' And then never send it," said Hess.
Hess and other hand lettering artists at Punkpost are in the process of creating Valentine's Day cards for people they've never met.
"On Valentine's Day all throughout the United States, there will be different hand lettering artists passing out notes to strangers," said Hess.
She will be hitting the streets of Providence to hand out her specially crafted cards.
Each note will include words of encouragement.
"[Messages] like 'you're beautiful no matter what', like 'here's to you,'" said Hess.