As Americans 'shell out' big-time for eggs, Reed asks FTC to look into price gouging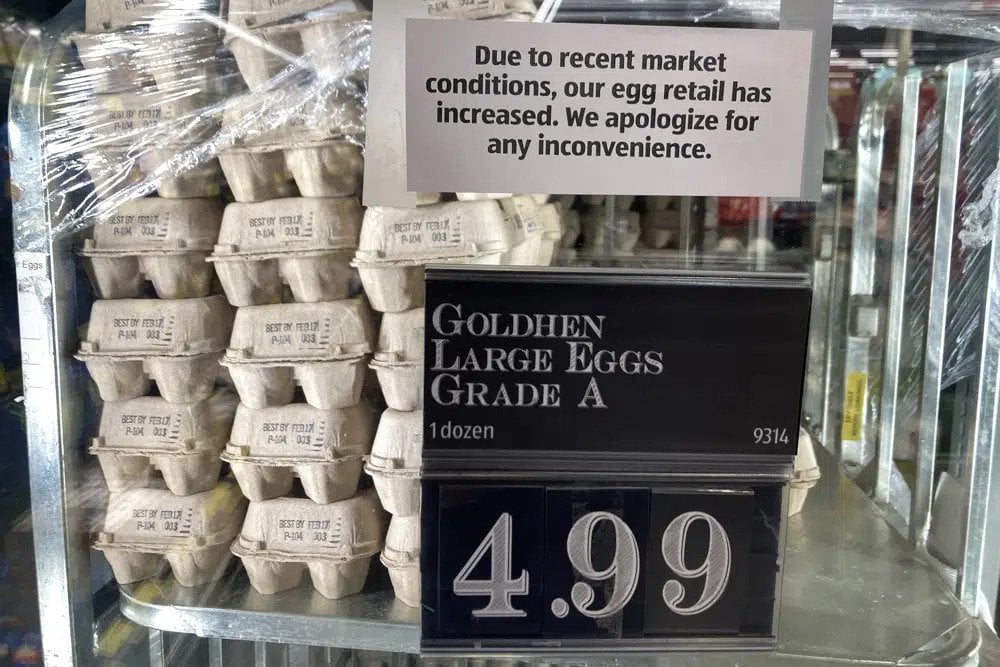 WASHINGTON (WLNE) — As Americans "shell out" big-time for a dozen eggs at the store, Sen. Jack Reed is asking the Federal Trade Commission to look into price gouging by big egg companies.
In a letter to FTC Chair Lina, Reed wrote that the federal agency should "open an investigation into potential price gouging and other deceptive practices by the country's largest egg companies that appear to be contributing to cost increases for American consumers."
The Bureau of Labor Statistics reports that the price of a dozen eggs was up 138% in December 2022 compared to December 2021.
Reed noted that Rhode Islanders on average paid $5.10 for a dozen eggs in December of last year.
"Meanwhile, the largest U.S. egg producer, Cal-Maine Foods — which controls 20 percent of the retail egg market — reported record profits of $323 million as of the most recent quarter, swinging from a loss of $16.8 million during the same period in the previous year," said Reed.
The senator added that the company reported a huge increase in profit margins quarter-over-quarter — from negative 2.4% to 22.3%. He said that could indicate gouging.
"Consumers are used to seeing some volatility in the egg pricing market, but the current price spike in the industry's favor warrants careful scrutiny," said Reed. "Independent federal watchdogs should look at the facts and follow the evidence to ensure consumers are treated fairly."