As COVID-19 testing ramps up, Warwick salon owner wants more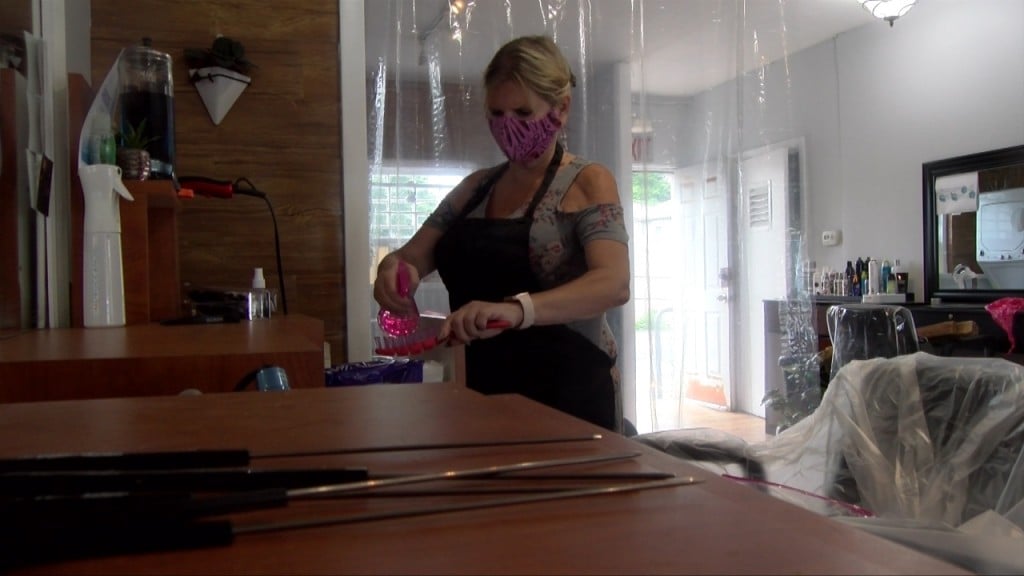 Testing continues to ramp up, after it was announced Monday that people working in certain occupations can get tested for the coronavirus, even if they are showing no symptoms.
Gov. Raimondo made the announcement during her briefing Monday. Occupations like first responders, employees at nursing homes, and hair salons are eligible for asymptomatic testing.
The effort is meant to reduce the chances of an outbreak in certain places.
According to a spokesperson with the Department of Health, there are around 7,000 people in Rhode Island in those eligible occupations, and that's the number of people they had in mind when planning.
The state will get as many people tested once before scheduling someone for additional tests at a later date.
Sue Mello, owner of Allure Hair Salon in Warwick, said she is concerned with how the state is moving forward.
It's been a trying couple of months, and if an outbreak were to occur, she doesn't like her chances of surviving another closure.
"If I close again, financially, and I could probably speak for a lot of salons, won't make it," Mello said. "It's the unknown. I think that's the hardest thing."
Mello would like to be able to get a test once a week, to make sure nobody contracts the virus.
"I feel for me I would want to do that to keep myself safe, to keep my girls safe from me, and to keep my clients [safe]," she said. "It's not guaranteed that if I get tested, say Wednesday, and all of a sudden something comes up next week and I can't get tested."
Aside from the business side of things, Mello is high-risk and believes asymptomatic tests should be available to more people.
"I think our clients will feel more comfortable knowing that I can tell them I'm negative, or all the girls are negative. But at the same time, I would feel more comfortable if my clients could come in and say they got tested and they're negative," Mello said.