As investigation into Hawthorne Country Club fire continues, arson not yet ruled out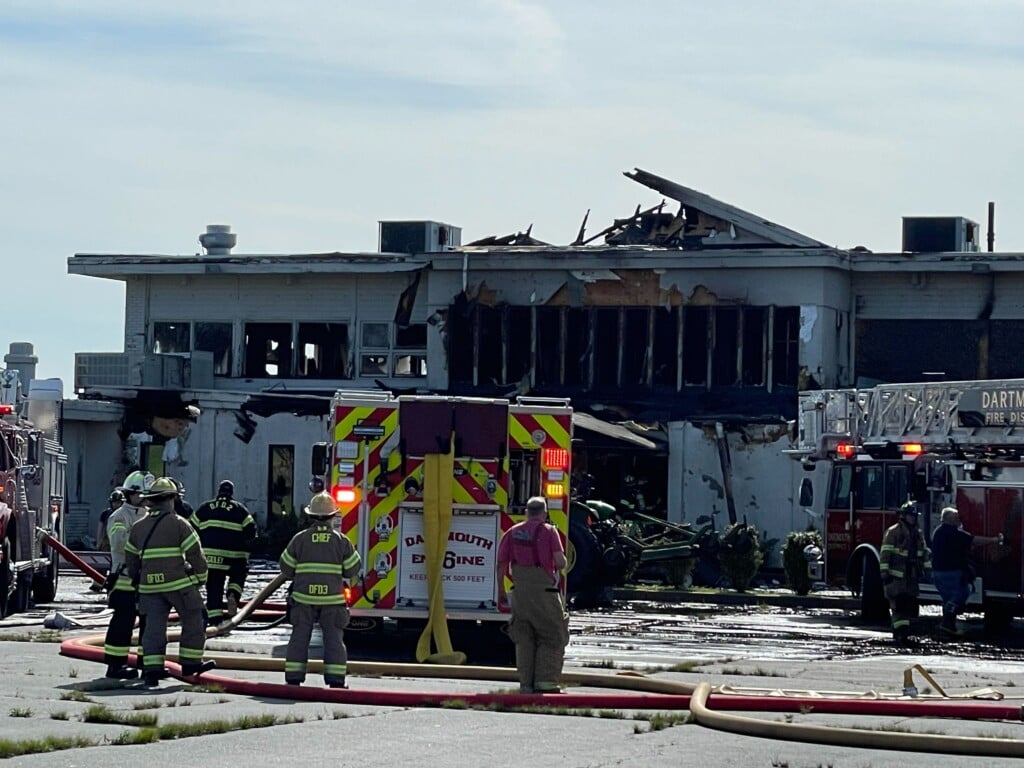 DARTMOUTH, Mass. (WLNE) — Massachusetts authorities are asking the public for information during an ongoing investigation into the fire at the former Hawthorne Country Club on Sunday.
The State Fire Marshal's Office and Dartmouth police and fire departments have not ruled out arson as a possible cause.
Flames and smoke shot out of the Tucker Road building on Sunday afternoon.
The country club permanently closed in 2015 and was sold about a week before the fire, according to WCVB-TV.
Those who saw anything possibly suspicious in the area over the weekend are asked to call 978-567-3310 or contact the Arson Watch Reward Program at 1-800-682-9229.
The program offers rewards up to $5,000 for information toward arson crimes.