Asian Gangs Behind String of Shootings in Providence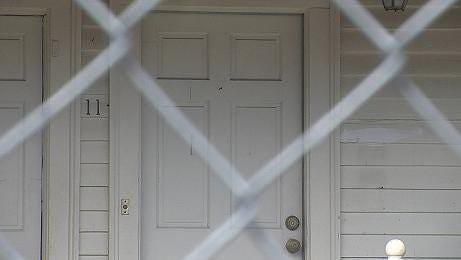 Police say Asian gangs are behind a string of violence in Providence that began in November and continued through this past weekend. The incidents are linked to a rivalry between two gangs that's gotten worse in the last few months.
Providence police and nonviolence groups are working to stop the dangerous cycle, before it turns deadly.
There have been 17 incidents in the last four months. Shootings at the same locations, involving the same people. It's a growing gang problem, that's affecting communities.
Three people were shot over the weekend in Providence, and two houses were shot at. The incidents all took place over night on Friday and into Saturday morning. Police say an ongoing dispute between two Asian gangs is to blame. No one has been arrested so far.
It's a problem that Sal Monteiro, of The Institute for the Study and Practice of Nonviolence, works to put an end to.
Monteiro says, "When there's people out here shooting in the middle of the streets it's everyone's problem."
He understands because he's been there. Monteiro served 13 years in prison for his involvement with a murder that was a result of street violence.
"If I've only been taught that if you do something to me that I have to retaliate and do something back to you then that's what your going to," explained Monteiro.
Police say this retaliation has escalated from when the shootings began in November, until now. It's beginning to affect the surrounding areas. Business owners and neighbors where the shootings happened, were too scared to talk to us, in fear of being the gangs next target.
Businesses in the area of one of the shootings complain their buildings have been marked numerous times with graffiti. The walls have been repainted over and over again.
For the cycle of gang violence to end, Montiero says we have to change our way of thinking.
"We can no longer be afraid of those Asian people, that gang, that gang violence, that side of town, that part of the city we can no longer be afraid of that," said Monteiro.
The Providence Police Department is working closely with the Nonviolence Institute. The police have also stepped up their enforcement where the gangs hangout. They say they will arrest members for the slightest violation just to get them off the streets. Police are also working with the Attorney General's Office to get the gang cases moved forward more quickly in the system and to have harsher penalties for gang violence.