Asking about guns before sending your kids to another home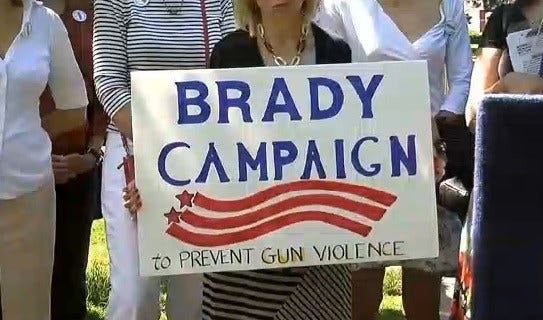 By Dana Griffin
@danaRgriffin
PROVIDENCE, RI- "Is there a loaded gun where my child plays" is the question Karen Reed wishes she had asked her friends on Christmas Eve in 2011.
Reed said, "It was definitely a place where we felt like we were completely and totally safe and the "ask" never even occurred to me."
Her sons Jake and Jonathan were playing computer games when they found a loaded gun they thought was a video game accessory.
Jonathan Reed said, "The desk was right there and there was a little spot in the wall and the gun was like in the corner."
"Well, I thought he was gonna die and so I grabbed onto my mom's leg and screamed no," said brother, Jake Reed.
Jonathan was shot in the eye. The bullet traveled to his brain. The now 8-year-old survived.
The family hopes his story will encourage other parents to ask about guns before sending their kids to play at other homes.
"If you're gonna have a gun in your home that's certainly your right to do that but recognize that kids are active and rambunctious and curious and it's our jobs to keep them safe," said Karen Reed.
Rep. David Cicilline said, "Parents have to be comfortable asking that question and those who are being asked that question can't be insulted; it's a fair question."
According to the Brady Center, nearly 1.7 million children live in a home with an unlocked, loaded gun.
The CDC doesn't collect data on accidental shootings. Congressman Cicilline says he's working on legislation to change that.
©2014 ABC6/WLNE-TV. All Rights Reserved.