Assault rifle missing from New Bedford Police found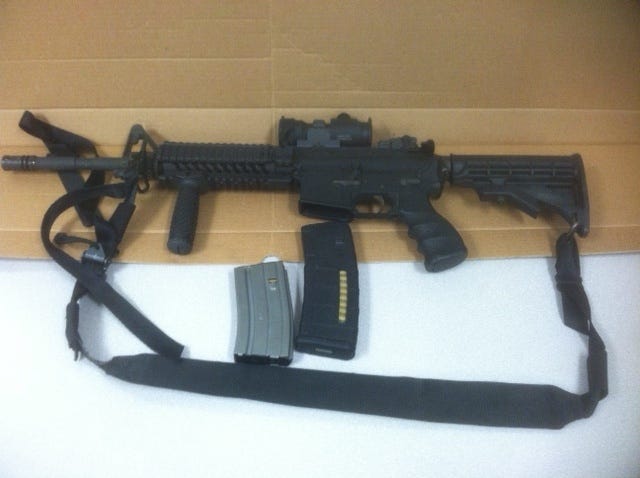 By Corey Saunders
An assault rifle missing from the New Bedford Police Department has turned up in Acushnet. The Fairhaven Police say they got a tip that led them to the woods off Pembroke Ave. in Acushnet. Fairhaven, Acushnet, and New Bedford say they worked together to recover the gun.
Police found out the AR-15 assault rifle with 30 rounds of ammunition in it was missing two weeks ago. Sources tell ABC6 it was in the trunk of a detective's car, which was unlocked. Police say it was a police cruiser, and the detective was authorized to have the gun in his car.
Brandon Pierce and Joshua Amaral, both from Acushnet were arrested in connection with the gun going missing. Police can't say if they stole the gun, but they say Pierce and Amaral ended up with it and buried it in the woods.
New Bedford Police expect more arrests this weekend.