Atlantic 10 Announces Men's Basketball Pairings For 2020-2021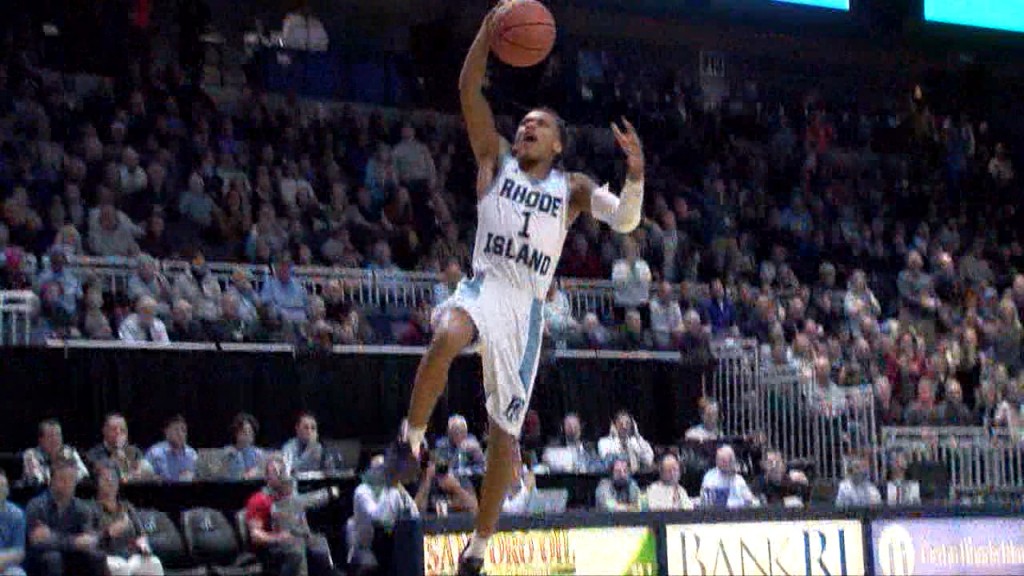 University of Rhode Island Press Release
KINGSTON, R.I. – The Atlantic 10 announced the home and away pairings for the 2020-21 men's basketball season. Rhode Island's conference slate will be highlighted with a home-and-home series with defending champion Dayton. The upcoming season will mark the 45 th Anniversary for the A-10 and will feature an 18-game league slate for the seventh straight year.
Each team will play every A-10 opponent once, and five conference foes twice. The A-10 schedule will consist of 18 games, with five home-and-away matchups among the conference opponents. The five teams Rhode Island will play twice are Dayton, St. Bonaventure, Davidson, VCU and Massachusetts.
The Flyers went unbeaten in A-10 play last season and finished the year ranked No. 3 in both national polls. Also coming to the Ryan Center this season will be George Washington, George Mason, Fordham and Saint Joseph.
Rhody's road games come agains the top of last year's standings. In addition to the home-and-home opponents, the Rams travel to Richmond, Saint Louis, Duquesne and La Salle. Richmond, Saint Louis and Duquesne finished second, fourth and fifth in the final 2019-20 standings.
The dates and tip-off times – as well as national television information, will be released at a later date.
The 2021 Atlantic 10 Men's Basketball Championship is scheduled for March 10-14 at Barclays Center in Brooklyn, N.Y. The league is also scheduled to host the 2021 NCAA East Regional at Barclays Center, March 26 and 28.
2020-21 Atlantic 10 Pairings
Home
Dayton – 29-2 (18-0 Atlantic 10)
St. Bonaventure – 19-12 (11-7 Atlantic 10)
Davidson – 16-14 (10-8 Atlantic 10)
VCU – 18-13 (8-10 Atlantic 10)
Massachusetts – 14-17 (8-10 Atlantic 10)
George Washington – 12-20 (6-12 Atlantic 10)
George Mason – 17-15 (5-13 Atlantic 10)
Fordham – 9-22 (2-16 Atlantic 10)
Saint Joseph's – 6-26 (2-16 Atlantic 10)
Away
Dayton – 29-2 (18-0 Atlantic 10)
Richmond – 24-7 (14-4 Atlantic 10)
Saint Louis – 23-8 (12-6 Atlantic 10)
Duquesne – 21-9 (11-7 Atlantic 10)
Davidson – 16-14 (10-8 Atlantic 10)
VCU – 18-13 (8-10 Atlantic 10)
Massachusetts – 14-17 (8-10 Atlantic 10)
La Salle – 15-15 (6-12 Atlantic 10)
Saint Joseph's – 6-26 (2-16 Atlantic 10)