Attleboro bans sale of larger animals in pet stores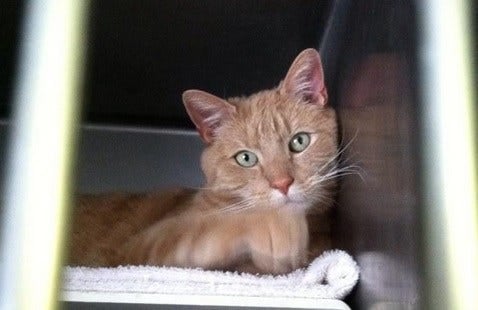 ATTLEBORO, M.A. (WLNE) — Attleboro, set to become the 11th city or town in Massachusetts to ban the sale of animals in pet shops.
The ordinance was passed unanimously by the city council earlier this week, and was sent to the mayor to finalize.
"The good news here in Attleboro is it really doesn't impact the two pet stores that we have. The two pet stores that we have, don't sell dogs or cats," 

Paul Heroux, the Mayor of Attleboro said.
Officials with the MSPCA say they want to protect the animals that go to pet stores since
 the majority of them come from dangerous situations.
Aside from cats and dogs, rabbits and now Guinea Pigs w
ill not be sold in Attleboro pet stores as soon as the ordinance is signed.
"Animals that are sold in pet shops generally come from puppy mills or animal mills depending on the type of animal so were really looking to make sure that people who purchase animals in Massachusetts, purchase animals that are healthy, and that are raised in humane conditions," 

Kara Holmquist, Director of Advocacy at the MSPCA, told ABC6.
Instead of selling the animals in pet stores, l
ocal shelters will use those spaces to "display" animals they have for adoption.
"There will still be an ability for people to visit a pet shop, get their supplies, but the animal that they'll be taking home, will be from a shelter," Holmquist added.
The pet stores won't receive any profit from the adoptions, b
ut can provide the space to hold animals for local shelters. Mayor Heroux hopes it sets an example for other towns and cities, "if Attleboro passes this, it's something the MSPCA can point to other communities and say 'look Attleboro and 10 other places did this, maybe you should do it as well'".
Mayor Heroux says he plans to sign the ordinance Thursday night, to be
 effective right away.