Attleboro City Council Members Propose Lifting Winter Parking Ban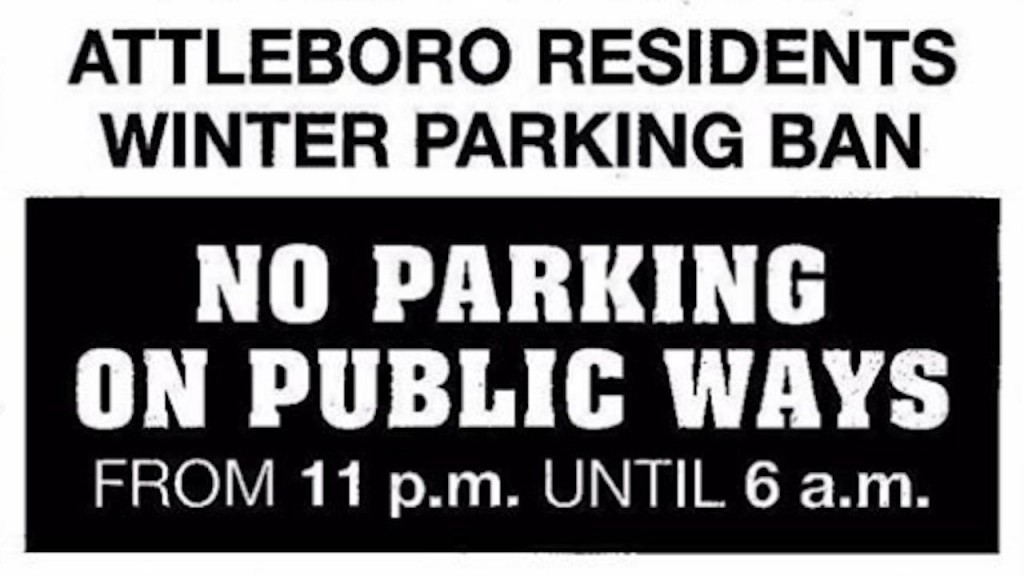 By: Tim Studebaker
Facebook: @TStudebakerABC6
Twitter: @TStudebakerABC6
Email: tstudebaker@abc6.com
ATTLEBORO, MASS. (WLNE) – A ban that's been on the books for years is now at the forefront of city council discussion in Attleboro. That ban prohibits overnight parking in the city from the beginning of December to the end of March, whether it's snowing or not.
Jim Loggains from Attleboro says, "Every time the snow plows come through…they have a tendency to just skip the spaces that are occupied in front of the house."
Supporters argue that if street parking is banned every night, it makes it easier for the DPW to plow the roads when it does snow.
Attleboro Mayor Paul Heroux says, "Their concern is that people will claim ignorance if they have to have the car towed. They might say 'Oh, I didn't know' or 'There wasn't enough snowfall' or whatever the reason."
The mayor posted a reminder on Facebook at the end of November that the yearly ban would take effect the next day, but that reminder ended up sparking debate. On one side, people who want to see the ban lifted say it's not fair to residents who don't have off street parking. On the other side, people who support the ban say it's plain and simple: it's a public safety issue.
Two city council members have asked the city to consider lifting the ban. Neither one of those city council members responded to our request for comment. The mayor says the city's DPW is in favor of keeping the ban.
Heroux says, "What DPW doesn't want to have to deal with are cars that are parked on the side of the road, because that interferes with their snow removal operations."
For the ban to be lifted, it would need to go to a committee, then a public hearing, and finally a city council vote. None of that has happened, yet.
© WLNE-TV / ABC6 2019