Attleboro City Councilor's email hacked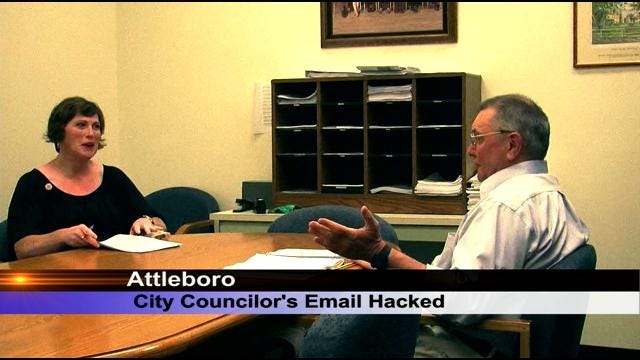 By Mike LaCrosse
An Attleboro City Councilor is urging people not to send him money.
"Please don't send me any money that would cause me more problems than anything else would," said Councilor Walter Thibodeau.
Thibodeau's email account was hacked on Wednesday by someone who sent out a message saying the councilor was stuck in Asia and needed money to get home.
"I am not and I have never been in the Philippines," said Thibodeau.
The message was sent to about 300 of his contacts. Many of them are his colleagues on the council who he was with the night before the email was sent.
"We had council on Tuesday evening, we were here till 11 o'clock and to at 9:30 in the morning or so to get an email saying that he was stuck someplace it was kind of amusing," said City Councilor Heather Porreca.
Attleboro Police say these kind of scams happen all the time, but can be prevented if people watch for the signs.
"Western Union account should be a red flag right off the bat. Don't ever send any money to a Western Union account or anything like that," said Attleboro Police Lt. John Otrando.
No one lost any money in this scam. Even if someone fell for it and wanted to send money there were no instructions on how.
© WLNE-TV / ABC6