Attleboro Family Rescues Deer From Fence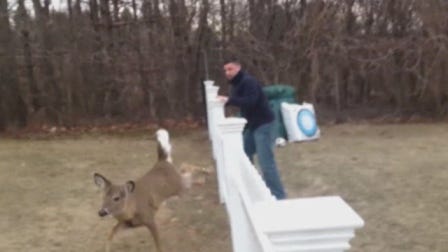 By Matt Blanchette
Twitter: @mattblanchette
A family in Attelboro woke up to a big surprise in their back–yard over the weekend.
A deer, trying to jump a picket fence behind a home on Colleen way, got stuck as its legs became lodged.
Homeowner Brian Kelley removed a picket from the fence and the deer ran away, unharmed.
"This is crazy," son Grant Kelley said.