Attleboro passes ordinance for temporary speed humps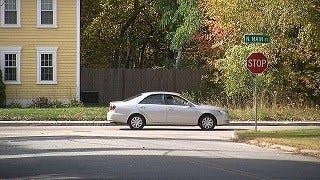 By: Rebecca Turco
Email: rturco@abc6.com
Twitter: @Rebecca_Turco
ATTLEBORO – Action is being taken in one Massachusetts town to force drivers to slow down on side roads.
Attleboro City Council recently approved an ordinance to install temporary speed hump cushions in areas police call problem streets, which are often residential neighborhoods that locals cut through to avoid perceived traffic.
The roads speeders use as detours cannot be patrolled by police because they do not reach the minimum length for radar detail, according to City Councilor Walter Thibodeau. So, the speed humps will be installed as needed and then removed when roads no longer have traffic hazards.
"There are only so many police officers to go around at any one time in any community, and if this is something that will help to reduce the speed traveling through neighborhoods, then it has to help to make that neighborhood safer," Thibodeau explained.
Police are funding the speed humps through a $17,000 grant. The areas where they will be installed have not been determined yet, but residents' input is being considered in the decision.
The ordinance still needs to be approved by the Massachusetts DOT and the Registry of Motor Vehicles. City officials hope to implement it by next spring.
© WLNE-TV 2014