Attleboro police investigating hate speech posted downtown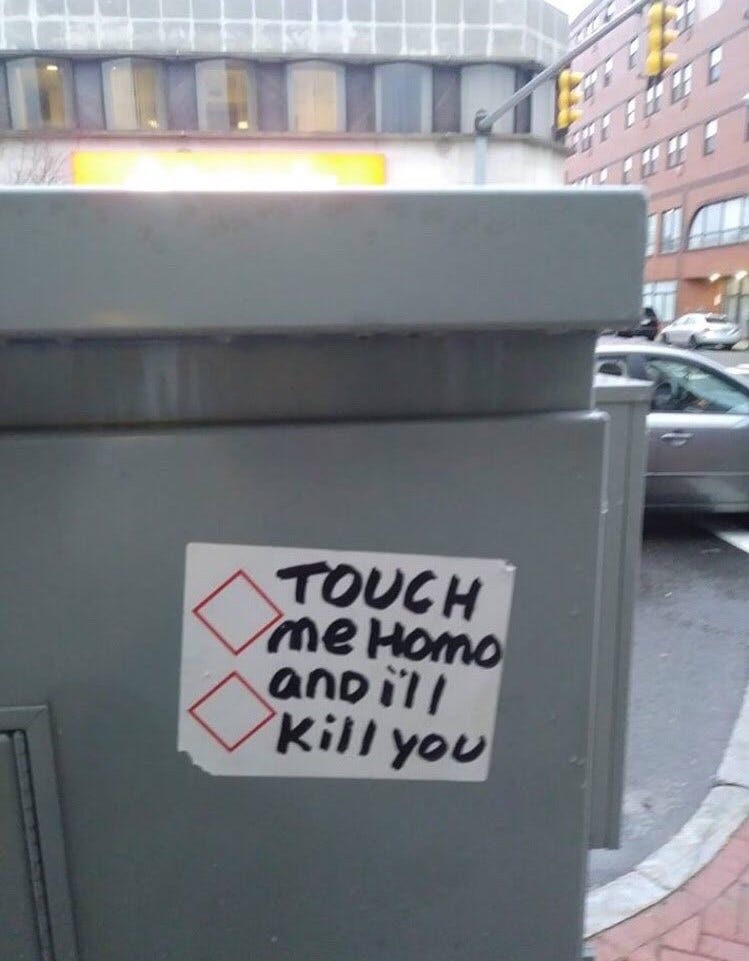 ATTLEBORO, Mass. (WLNE) — Police are investigating after stickers with hateful messages were placed around Attleboro over the weekend. They've taken them all down but some residents are left wondering who would do this?
A handful of stickers with racist and homophobic messages were put on utility boxes and signs around Attleboro. The mayor says he's disgusted and disappointed and he's now asking for the public's help to find out who did it.
You can easily see where police peeled a sticker bearing a hateful message from this utility box in downtown Attleboro.
"This is basically hate speech that we don't want to have any part of and we don't want here in Attleboro," says Mayor Paul Heroux.
Over the weekend several of them were stuck on public property with racist and homophobic messages.
"I just think it's inappropriate and not necessary. I don't think you have to spread negativity, especially at this time of the year," says Koury Signoreillo an Attleboro resident.
"Disgust. There's no place for that in a city like Attleboro or anywhere else," says Hugo Guzman.
Police have removed them all and so far no more have popped up. One with a slur about the LGBT community was just a couple hundred feet from City Hall.
"The previous mayor was gay, we had a gay city council president, I am proud to raise the gay pride flag during pride month in June and it's just disappointing that anyone would do that here in Attleboro," says Heroux.
Police echo the mayor's message that this type of hate isn't welcome in the city. The downtown area is densely populated with businesses and many have security cameras police will look through. In the meantime, they're asking for the public's help.
"Right now we don't have any leads but we're hoping someone in the public will come forward and tell us," says Heroux.
Some residents hoping the messages won't discourage people from feeling welcome in Attleboro.
"We have to be respectful of everyone and that's not something that's tolerable," says Guzman.
Because there's no specific victim this is only considered hate speech and not a hate crime so if police find who was doing this, they'll be charged with destruction of public property.
© WLNE/ABC 6 2018