Attleboro sexual assault suspect due in court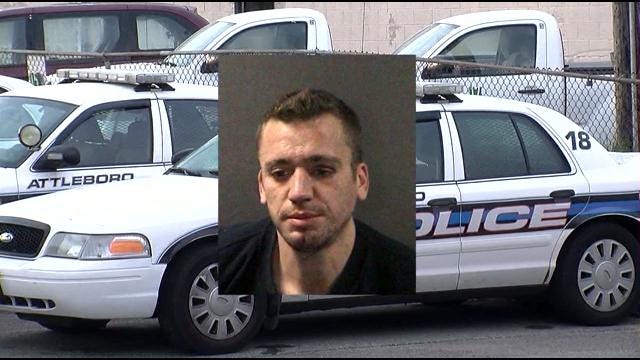 By: Melissa Randall
An Attleboro man will go before a judge Tuesday on charges he hosted an underage drinking party where sexually assaulted a teen. Police say Jonathan Silveria, 32, threw a bash at his South Main Street home Friday into Saturday. Police were called there around midnight for reports of a fight.
Investigators say that many of the guests at the party were teenagers and that Silveria had provided them with the alcohol. At some point during the night Silveria allegedly allegedly exposed himself to one girl and then inappropriately touched another. A third victim also came forward to say days earlier she too had been assaulted by the Attleboro man.
Silveria's roommate says a fight broke out when some of the teen boys at the bash learned what their host had done.
"What they decided to do– they wanted to get drunk, start a fight with Jon, and Jon engaged in it because when Jon's drunk he is very violent, homicidal, suicidal, sexual," Christian Davenport who is friends with the suspect.
Neighbors say underage parties are nothing new at the home.
"I've seen kids from school, after school, come right up here and go right into their apartment–yeah kids who are 15, 16, 17, 18 years old," said Susan Stone who lives downstairs.
Silveria was arrested and charged with multiple counts relating to the incident including assault and battery. He will be arraigned in Attleboro District Court.
(C) WLNE–TV 2014
Follow me on Twitter @MelissaARandall