Attleboro students gift school custodian with a Christmas gift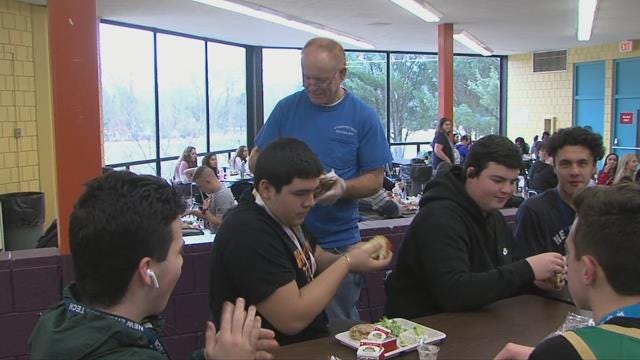 ATTLEBORO, Mass. (WLNE): Tony Coelho, a custodian at Attleboro High School, has left an impression on students over the years.
"I look forward to seeing Tony every day," Jack Sweeney, a senior at Attleboro High School, said. "I love seeing his face light up at the end of the hallway."
Before heading off for winter break, Sweeney wanted to pay it forward and asked Coelho what he wanted for Christmas.
"He said I have everything I want," Sweeney said. "I had to ask again because he's so humble and he said well my boots are little worn out."
Sweeney spread the word to his classmates and it didn't take long for others to respond and want to get involved.
On the last day of school before break, Sweeney gifted Coelho the pair of boots for Christmas.
The simple act of kindness is what the school's principal says he would like to see keep spreading through the hallways.
"Our school is such a big part of the community, it can't but help make our city better as well," Bill Runey, Principal at the Attleboro High School, said.
©WLNE-TV/ABC6 2019