Attleboro to pass swearing bill for police officials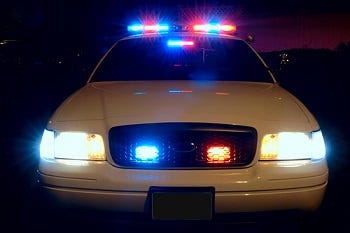 Liz Tufts
ltufts@abc6.com
The bill is being co–sponsored by a law–maker from Attleboro.
He's fed up with cops "swearing on the job but local police say the whole thing is "simply" ridiculous.
If you ask Attleboro Police Chief Kyle Heagney what he thinks about a bill that would punish Massachusetts police officers for swearing on the job he's literally at a loss for words.
"I'm shocked," said Heagney.
What upsets him even more a lawmaker from his own city is pushing for the pink slips.
"it's unnecessary, it's ridiculous, i'm embarrassed that my own state rep thinks so little of his police department that would sponsor such a bill," said Heagney but Represenative Paul Heroux of Attleboro says his reason for co–sponsoring the bill is simple
"Police officers have to maintain a level of professionalism," said Heroux (D, Attleboro).
If passed, the law would also target cops using racial slurs but many Massachusetts residents say the bill is over the top.
"Im a construction worker, i swear all the time, i don't think they should lose their job because they swear," said Glenn Devin.
"That's stretching it too far… fire someone over foul language," said Theresa Sabourin.
As for Chief Heagney he says when it comes to reprimanding his 88 officers on his force it should be up to him.
"It's sad we can't get a synthetic drug ordinance passed but they are going to debate such a bill," said Heagney. The bill now heads to the public safety committee.