Attleboro Woman Wrecks Her Car, Is Arrested For DUI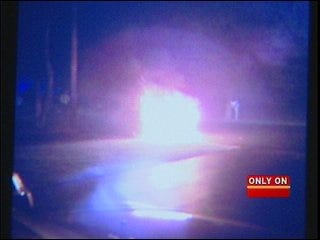 An Attleboro woman escapes a fiery crash, but later gets busted by police.
Police arrested 22 year-old Jessica Rickard for drunk driving and leaving the scene of a fiery crash where she damaged two other cars. Police say Rickard left a friend's house on John Rezza Drive around two o'clock Sunday morning. She took a left turn onto Clifton Street crashing into one car that ended up in the neighbor's yard across the street. Rickard then hit another parked car. Hers burst into flames and she took off.
One of those car owners still can't believe she escaped. David Severin says "to think what could've happened is…I mean, come on. If you're going to drink just don't get in the car. It's ridiculous."
Severin says he's not too upset about his car being severely damaged. He's just glad Rickard is alive and no other drivers were involved.
ABC6 Reporter Erin Logan has the story from Attleboro.