Attorney for Hernandez's inmate friend speaks out about their close relationship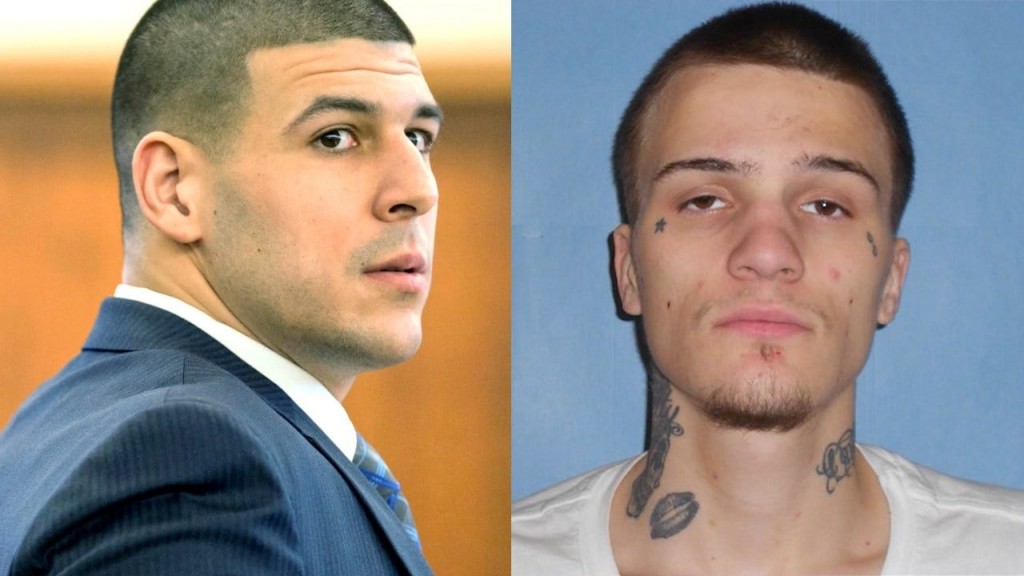 By Bianca Buono
bbuono@abc6.com
@BBuonoABC6
The attorney for an inmate who was close with Aaron Hernandez in prison is speaking out and addressing rumors that have been circulating about the nature of their relationship.
Larry Army Jr. says his client, Kyle Kennedy, insists one of the three letters Hernandez wrote before committing suicide is for Kennedy.
"This is coming from his own knowledge of the relationship he and Aaron had shared. And it comes from somebody inside the jail who indicated to him that one of the letters was to him," said Army in a news conference Wednesday.
Hernandez and Kennedy were inmates at the Souza-Baranowski Correctional Center. Army says they were close friends. Last September, they requested to be cell mates. That request was denied.
"The issue as my client understands it was the size difference between Aaron Hernandez and himself," Army said.
Army also added Hernandez would frequently write letters to Kennedy's family. During the news conference, he showed one of those letters.
"This is a copy, partial copy, of one of said letters, showing you that Aaron Hernandez did in fact correspond with my client's family on top of my client," Army described.
Arguably the most telling sign of their relationship was Hernandez gifting Kennedy a $50,000 diamond watch.
"The watch was purchased by Aaron in Las Vegas. It was a custom made watch," Army said.
All of these signs have caused many to believe Hernandez and Kennedy had a romantic relationship. Army would not confirm or deny that.
"My client has made it very clear that he will in fact talk about that relationship, the nature and the extent, but he wants those words to come directly from his mouth," said Army.
Kennedy is currently on suicide watch.
Hernandez's former attorney, Jose Baez, is unequivocally denying that one of the letters is for Kennedy. Despite that denial, Army has requested a copy of the letter from Baez and the Worcester County DA.
After Wednesday's press conference, Kyle Kennedy released a statement through his attorney saying, "I miss my friend, Aaron Hernandez. I'd like to send my condolences to his fiancé, his mother and his daughter. I would ask the media to respect the privacy of my family. This is a private matter that doesn't concern them."
© WLNE-TV 2017