Attorney General holds open houses for anyone to find out if they qualify for their records to be expunged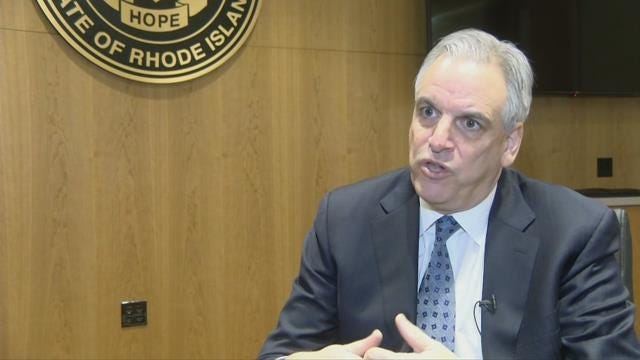 Email: BTaylor@ABC6.com
Twitter: BTaylorABC6
PROVIDENCE, R.I. (WLNE): Attorney General Peter Neronha has been holding open houses for anyone with a criminal record to find out if they qualify to get their records cleared.
"This is a right that everyone has under Rhode Island laws so we are not talking about getting more records expunged," Attorney General Peter Neonha said. "It's making sure everyone who knows they're eligible has the right and can execute it."
The most significant crimes are not expungable such as sexual assault, homicide, and child molestation. There is also a waiting period.
Felons need to wait 10 years after probation to even begin to become eligible. For a misdemeanor, it is 5 years.
"So let's say you are 19 years old and you stole a car and got a sentence for 6 years," Neronha said. "You have to wait 16 years and have never committed another crime before it's expungable."
However, it's not always so black and white. There are other restrictions. For example, you can have up to 5 misdemeanors, but certain misdemeanors are excluded from expungement.
To help navigate those wondering if they are eligible, Neronha has set up open houses. There is a team of lawyers who run background checks to determine if you qualify and then help you through the process.
The first open house was held in Providence in December. Neronha said about 50 people showed up and only 16 people were eligible. However, he said that is 16 people who now have a chance to start over.
"One was a mother of 3 kids who was eligible," Neronha said. "She waited a long time didn't know she was eligible. She has a chance to meet her highest economic potential."
Here is the list of upcoming open houses. They are free and anyone can attend:
Jan 22 in Newport

CCRI campus

1 John Chafee Blvd.

Feb 19

Institute for Study and Practice of Non Violence

265 Oxford Street Providence

March 25

Central Falls City Hall

580 Broad St Central Falls

April 29

Iglesia Vision Evangelica

1014 Broad St Providence
©WLNE-TV/ABC6 2020