Attorney general says Newport meetings violate law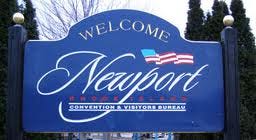 by News Staff
The Associated Press
Rhode Island's attorney general's office says meetings in Newport City Hall violate the state's access law.
People in wheelchairs have been unable to attend City Council and other meetings because they can't fit in the building's small elevator and a wheelchair lift doesn't meet federal standards.
The city installed two-way video conferencing to allow people with those disabilities to participate from the Newport police station's community room.
But the Newport Daily News reports (http://bit.ly/1mdLP2g ) reports an attorney general's opinion, released Wednesday, says that accommodation does not satisfy the requirements of the state Open Meetings Act.
The state law requires that all public meetings be held in accessible facilities.
City Clerk Kathleen Silvia says City Council meetings may be moved to the Thompson Middle School.
(C) WLNE – TV 2014