August affects common ticks in Southern New England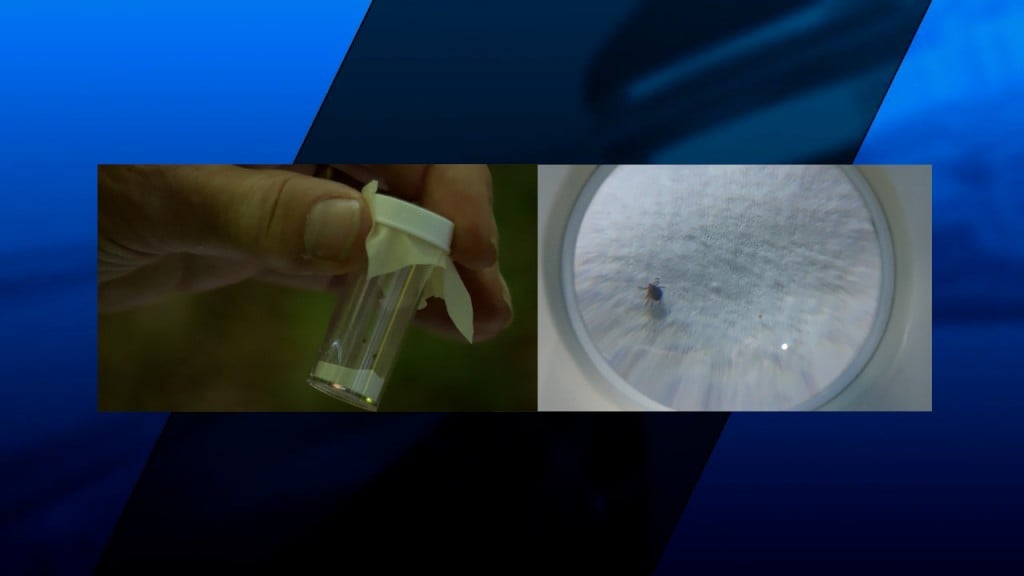 JAMESTOWN, R.I. (WLNE) — When you think of ticks, you can't help but think of deer ticks and Lyme disease.
In Southern New England, there are a variety of ticks, active at various times of the year. Kelly Bates shows us how to spot two active ticks out right now.
During the summer months, many bugs come out to bite. Perhaps none more dreaded than the tick. The deer tick, officially known as the blacklegged tick, is the only one to transmit Lyme disease. It can be found across the eastern half of the country.
Dr. Thomas Mather, director of URI TickEncounter, notes as the summer progresses, more of the black legged tick population will be carrying Lyme disease. As the blacklegged tick moves through its life stages, the odds of it carrying Lyme disease increases. By the fall, up to 80% of adult blacklegged ticks will be carrying Lyme disease.
Not every tick carries Lyme disease. Every tick has its own lifestyle, carries its own germs and it's important to know the difference between them.
The American dog tick takes up much more turf as it can be found coast to coast. This common tick can spread the pathogen known as Rocky Mountain Spotted Fever, which can be deadly if left untreated.
The good news, it's losing its interest in feeding — for now.
Mather told ABC 6 News that the American dog tick comes along in March/April with peak activity in June and by August, it's rare to find them.
For more information, visit the TickEncounter page from the University of Rhode Island.