Baby Flamingo at Roger Williams Park Zoo takes first swim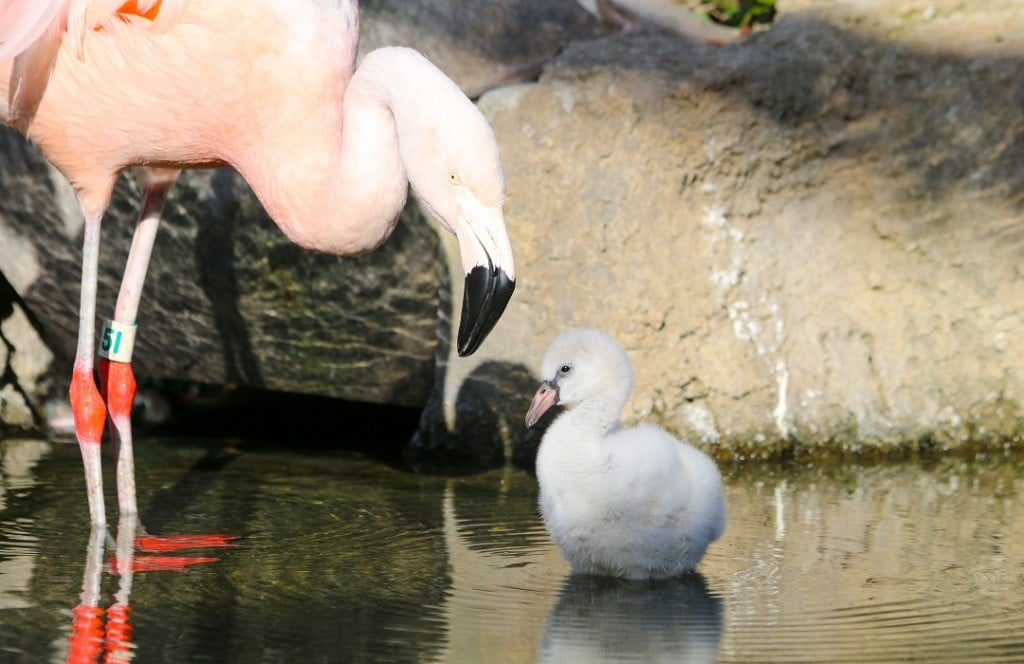 PROVIDENCE, RI (WLNE) – After perfecting standing on one leg, the baby flamingo chick at Roger Williams Park Zoo took to the water for the first time on Thursday.
Following mom's lead the chick dipped into the water. The zoo says the mom is always close by to keep a watchful eye on her baby.
The baby flamingo is the first flamingo chick to hatch at the zoo in 22 years.