Tiverton restaurant receives backlash for Anne Frank social media post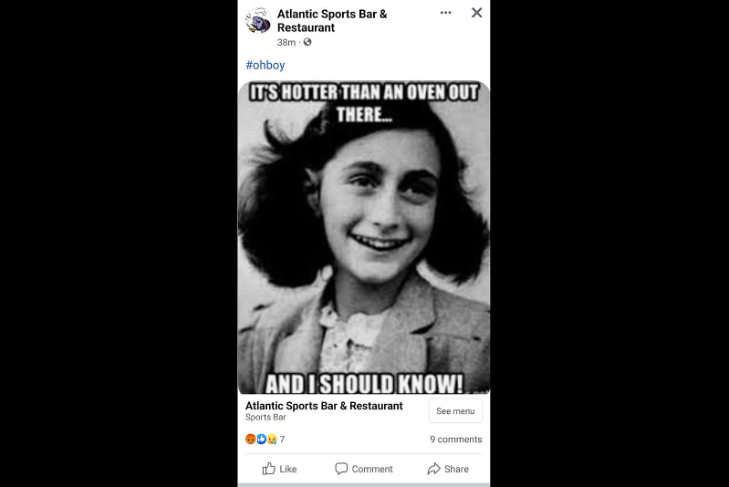 TIVERTON, R.I. (WLNE) — A Tiverton restaurant has received backlash for a since-deleted social media post on Friday.
The Atlantic Sports and Bar located on Shove Street posted a meme talking about the recent heat wave in the region, with a picture showing Anne Frank.
The Facebook post had a picture of Anne Frank with a text that read, "It's Hotter than an oven out there…. And I should know!" and the caption "#Ohboy" to go along with it.
People quickly scrutinized the post and posted screenshots on social media.
ABC 6 News spoke to a worker who said that the employee that posted the meme was unaware that the person in the photo was Anne Frank and soon quickly deleted the picture when they realized who she was.
Anne Frank was a Jewish teenager who died during the Holocaust. Frank's book, "The Diary of Anne Frank," went on to become one of the most recognized story in history, recounting hiding in an attic with her family before being sent to a concentration camp.