Backlash surrounding lawmaker's controversial tweet reaches gubernatorial race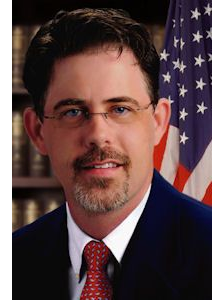 By: Rebecca Turco
Email: rturco@abc6.com
PROVIDENCE, R.I. (WLNE) – The Rhode Island state representative who called a Parkland school shooting survivor a "dummy" on Twitter Monday has apologized.
Rep. Mike Chippendale (R – Foster, Coventry, Glocester) sent a statement Tuesday saying he's sorry, calling his word choice "inappropriate," but adding he won't apologize for "zealously defending the 2nd Amendment."
Yesterday it was inappropriate for me to call someone a dummy on Twitter, and I'm sorry that I did – but I will not apologize for zealously defending the 2nd Amendment. — Rep. Mike Chippendale
Former Republican State Representative turned Independent Gubernatorial Candidate Joe Trillo feels fellow candidate Allan Fung (R) is throwing Chippendale under the bus, because the Cranston mayor asked Chippendale to apologize. Chippendale is an unpaid member of Fung's campaign team as the Foster Town Chair.
"This political correctness is going too far," said Trillo. "Would I have said to Rep. Chippendale, 'you need to apologize?' Absolutely not. I would've said, 'you deal with it the way you need to deal with it. And if it's not to apologize, that's fine.' I think he made a mistake by apologizing."
While Trillo says he doesn't agree with Chippendale's word choice in the now-deleted tweet, he disagrees with people saying Chippendale went too far, saying he was only expressing an opinion: "He did it in a tweet. He didn't do it in a press release. He didn't do it in a press conference."
Andrew Augustus, the press secretary for Fung's gubernatorial campaign, released the following statement:
We have talked with Representative Chippendale, and expressed our disappointment in his choice of words. As the Governor knows from regrettable social media posts by members of her own executive staff, social media presents a whole host of challenges. We hope he will chose is words better in the future.
Meanwhile, the Democratic Governors Association is calling on Fung to remove Chippendale from the campaign. "Mayor Fung should not condone insulting a mass shooting survivor and calling her names," said DGA Communications Director Jared Leopold in a statement. "Fung's refusal to remove Chippendale is telling of his priorities—priorities that are out of step with the people of Rhode Island who want common sense solutions to prevent gun violence."
© WLNE-TV 2018