Baker to Tour Mobile Vaccination Center
Visiting New Program at Grocery Chain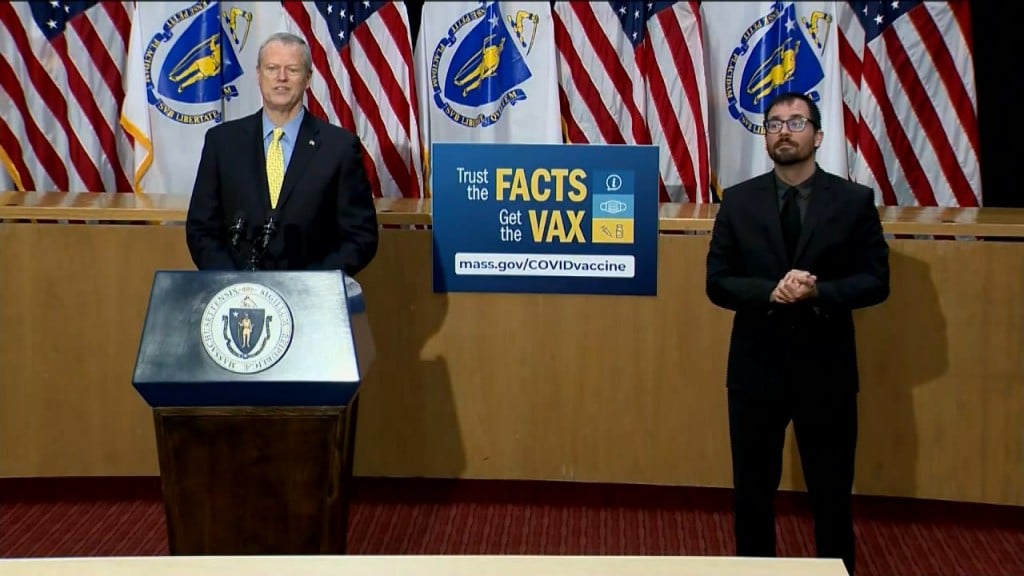 CHELSEA, M.A. (WLNE) -Massachusetts Governor Charlie Baker will visit a new mobile vaccination center today.
Baker will tour the clinic at the Market Basket in Chelsea at 10:30 a.m. He'll be joined by Lt. Governor Karyn Polito and Secretary of Health and Human Services Marylou Sudders.
The supermarket chain has a new mobile vaccination program.  It's just one of the ways Gov. Baker is hoping to bring the shot to people who might not otherwise be able to get it.
Massachusetts is a leader in vaccination rate with over 53% of the total population fully vaccinated.