Baker touts vaccine rollout, activists say more work needed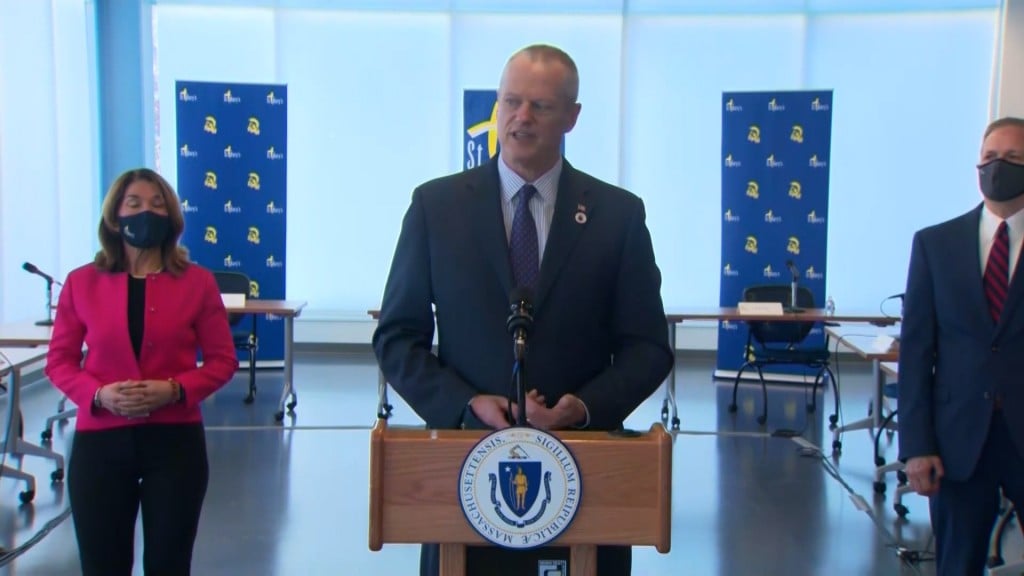 BOSTON (AP) — Gov. Charlie Baker praised the state's COVID-19 vaccine push during a meeting Tuesday with President Joe Biden, saying the state's "mixed model" of distribution ensured a broad base of residents received shots.
But activists said Baker still hasn't done enough to boost the vaccination rate in the Black, Hispanic and Asian communities.
Massachusetts health officials released some positive pandemic numbers Tuesday — with the state reporting no new COVID-19-related deaths and the number of residents fully vaccinated against the disease topping 3 million.
The U.S.S. Constitution will make its way across Boston Harbor and reopen to the public May 21.
©WLNE-TV The Associated Press/ABC6 News