Bakeries busy on Christmas Eve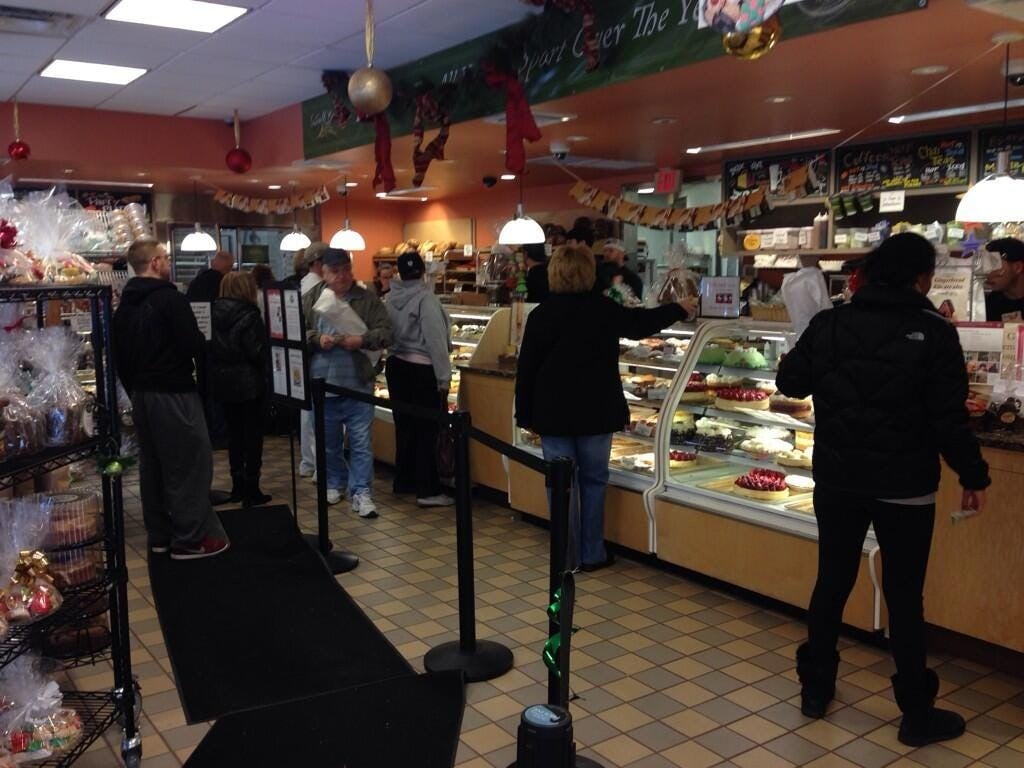 Nicole Gerber
@nicolegerber
PROVIDENCE – If you think avoiding the malls means avoiding the crowds… think again.
The lines are always long at the LaSalle Bakery on Christmas Eve, with people stocking up ahead of the holiday celebrations.
"You know you don't want to buy it a week ahead of time it
won't be as good… so you wait until the last minute," said Richard Phelps, who left with bags full of baked goods.
The staff has gotten used to the rush before the big day, and they've come prepared.
"We've been here since 4 in the morning," said general manager Lee Sufi. "We started off
with espresso shots of course, and just kicked into gear, and its just madness
all day long."
One thing the bakery prides itself on is getting everyone
out the door quickly… no matter how long the line gets.
(c) WLNE-TV 2013