Ballard's to immediately appeal suspension of liquor, entertainment licenses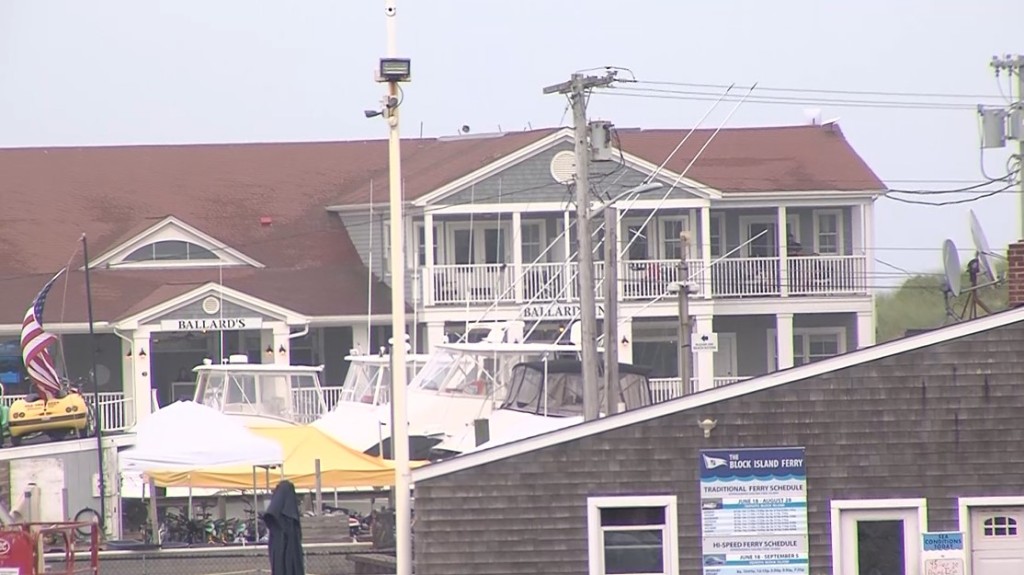 BLOCK ISLAND, R.I. (WLNE) — Ballard's plans to immediately appeal the suspension of their liquor and entertainment licenses.
In a statement Tuesday, Ballard's said, "We anticipated the Town Council's obviously pre-scripted decision read aloud, and not even discussed by the Board of License Commissioners."
The hearing took place Tuesday at the Department of Business Regulation. A decision is not expected to come down Tuesday.
This comes after a six-hour show cause hearing Monday night, where the Block Island Town Council suspended the licenses for two weeks.
The show cause hearing was sparked by a brawl caught on camera that broke out at the bar. One person was arrested, and seven were arrested later that night on the ferry.
Residents have been pointing the finger at Ballard's for recent turmoil on the Block Island, but the beach resort's owner, Steve Filipi, said that the crowd travelling to the island was out of his control.
The popular bar has also been under scrutiny for rowdy crowds during the Fourth of July, and underage drinking.
Ballard's appealed the decision to the Rhode Island Department of Business Regulation and Superior Court Tuesday afternoon.
We're still awaiting DBR's decsision.
ABC6 also spoke with ferry travelers about last nights decision potentially impacting Labor Day weekend.
"It's unfortunate that happens to a Rhode Island staple right before Labor Day but it's also sad what happened and how things can get out of hand like that it seems like it was a bad situation for everyone involved on that ferry," Brendan Lynch said.
North Kingstown resident Michael O'Brien said he wasn't surprised about Monday night's ruling.
"It's not super surprising, it makes sense for something to happen to them. I'm sure they're going to appeal it and try to get those last few weeks of summer fun in, but we'll just have to wait and see what happens."