Bally's Twin River Lincoln unveils new gaming expansion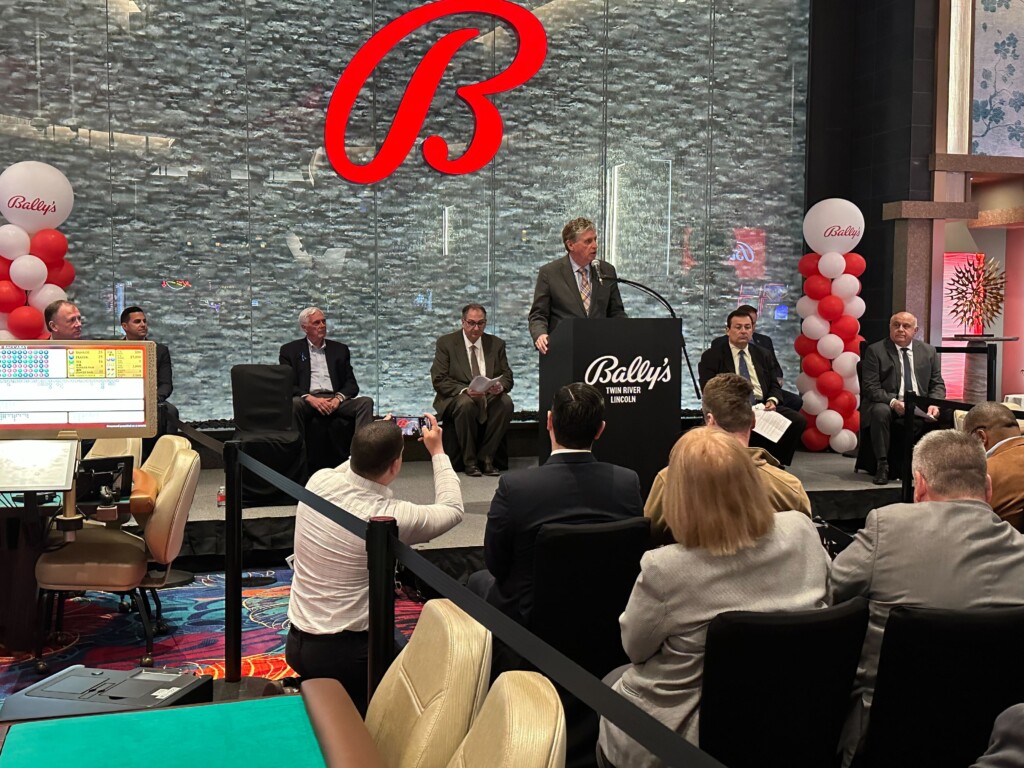 LINCOLN, R.I. (WLNE) — A new game room and dining hall at Bally's Twin River Lincoln was unveiled Tuesday morning.
Rhode Island Gov. Dan McKee and state leaders attended a grand opening celebration of the 40,000 square foot space.
The addition includes 355 slot machines, 57 table games, 27 stadium-style games, and a high limit gaming area.
The dining hall has enough seating for 150 people as well as a private dining area.
The addition also features a waterfall and a cigar lounge with access to an outdoor smoking patio.
Those who'd like to take a break from playing games at Bally's can go for a massage or other services at a large spa that also opened at the casino earlier this year.
"I applaud Bally's efforts to continuously reinvest in itself and this state by improving upon an already wonderful gaming facility, and in so doing, fulfilling their commitment to constantly improve all they offer their customers, stakeholders, and the taxpayers of Rhode Island," said Sen. Dominick Ruggerio.
Crews started construction of the new space in the fall of 2021.
The entire addition and other property improvements cost the state $100 million.
"This expansion marks another important milestone for not only Bally's Lincoln but for Rhode Island itself," McKee said. "We are grateful to Bally's for its ongoing partnership that contributes to our workforce, our economy, and our state as a whole. I also want to congratulate Bally's on the successful completion of this crucial expansion and continued investment in Rhode Island's future."
The addition is expected to bring in lots of revenue for Rhode Island.