Barnstable Police Stop 2 On Moped, Find Heroin and Cash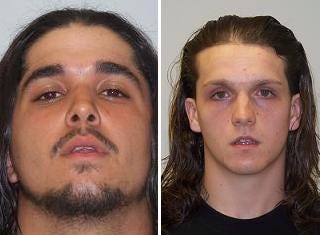 Barnstable Police announced Sunday the arrests of two men for narcotics charges.
Both Jimmy Lee Perry, 20, and Marcus Bennett, 20, were charged with drug trafficking and conspiracy, after police stopped them and found 22 grams of heroin, described by police as 'high-grade', and thousands of dollars in cash.
Police say the two are suspected of selling a large amount of narcotics, despite their age. Bennett had been arrested twice recently, and both times, was found to have a large amount of cash on him.
Along with the heroin, police found over $7,000 in cash on the pair, including $5,000 hidden under the seat of the moped they were operating at the time.
Both men were booked at Barnstable Police, and held on $10,000 bail, pending their appearance in court this week. Both men have previous convictions, ranging from drug possession to gun possession.