Barrington, Bay View, Juanita Sanchez, St. Ray's, Narragansett, Middletown Advance to Girls Division Finals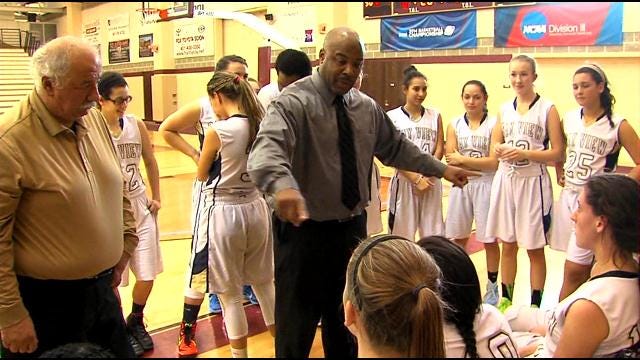 Ken Bell
Barrington and Bay View advanced to the girls Division 1 title game with wins. The Eagles defeated North Kingstown, 77 to 43 in one semifinal. Bay View held off LaSalle, 45 to 37 in the other semi.
In Division II, Juanita Sanchez beat Moses Brown, 60 to 35 to advance. The Cavaliers will face St. Ray's for the title. The Saints downed Chariho, 55 to 35.
In Division III, Narragansett handled Mt. St. Charles, 58 to 27 to advance to the title game. The Mariners will play Middletown for the crown. The Islanders beat Burrillville, 58 to 48.