Barrington Doctor Drives Car into Liquor Store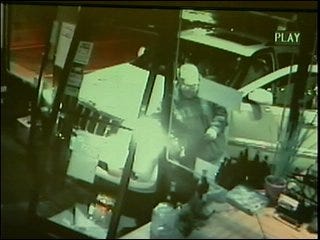 ABC6 News is covering a bizarre crash in Seekonk, which was caught on camera.
A local liquor store surveillance camera catches a SUV as it drives right up to the front door, pause, then smash through. The driver of the vehicle, who has been identified as Doctor Joseph Grillo of Barrington, got out of his car, then attempted to grab a bottle of alcohol off the counter.
The owner of the liquor store, who is also a Seekonk Town Selectman, thinks the entire incident was an attempted smash-and-grab.
Dr. Grillo was stopped by a police officer shortly after the incident, and was arrested and charged with DUI.
The liquor store is currently open for business.