Barrington Middle School student named finalist in 'Google Doodle' competition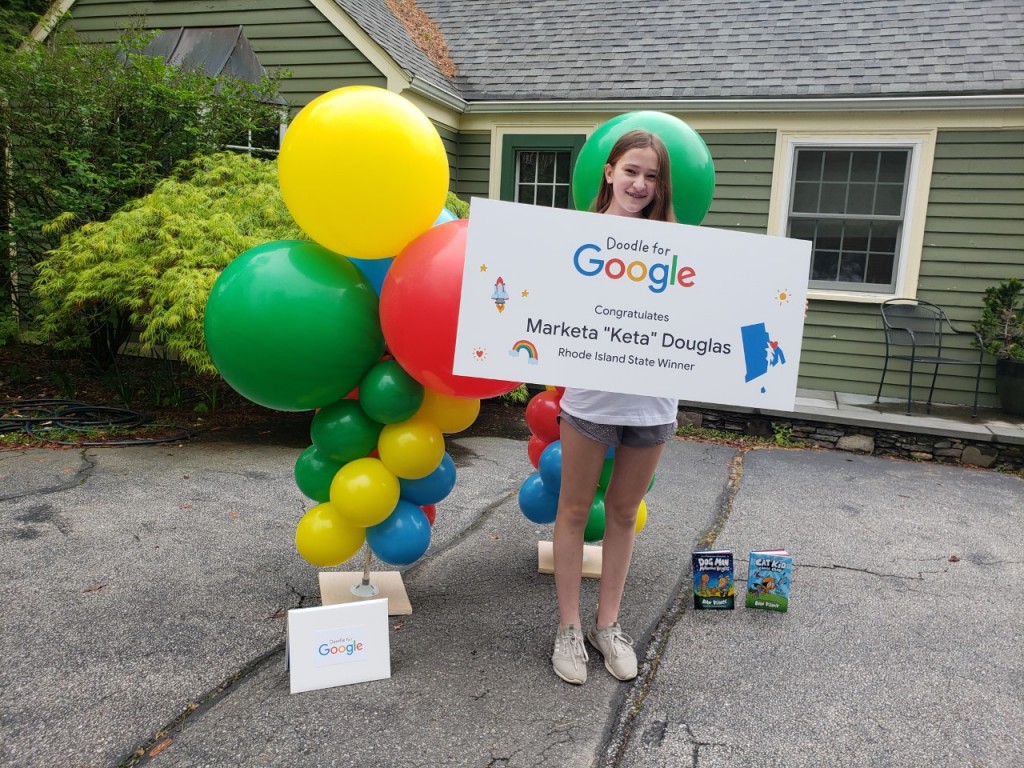 BARRINGTON, R.I. (WLNE)- A student from Barrington Middle School has been named a finalist for the "Google Doodle" competition, Google announced on Monday.
Marketa Douglas is the winner of the competition's sixth and seventh grade age group.
The competition's theme for this year is "I am strong because…," which inspired Douglas to do a doodle about her grandmother.
"My Doodle shows my grandma and I, connected by one of the only ways of communicating at this time. It's meant to represent doing your best to be kind and stay strong for others, with the different symbols showing other places I see this strength every day," she said.
She has already been awarded a $5,000 scholarship for being a finalist, and would be awarded a $30,000 scholarship should she win the whole competition.
Douglas would also win a $50,000 technology package for Barrington Middle School.