Barrington parents outraged over proposed removal of honors classes
"This strategy shows a complete lack of respect for these students," says a local resident.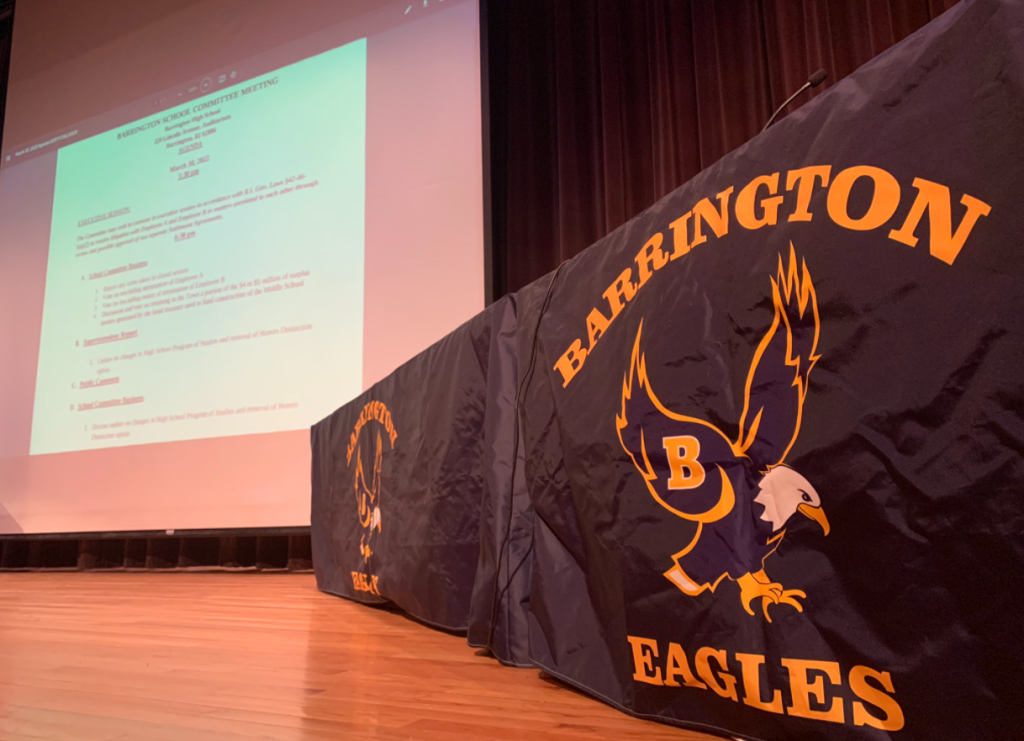 BARRINGTON, RI (WLNE) — Citing potential impacts on college admission chances and slashing of financial aid scholarships, Barrington parents, educators and students spoke out against the School Committee's proposal to cut honors classes at Barrington High School.
"All this does is sabotage student education and backstab parents who moved specifically to Barrington for education," said Hayden Kelley, a Barrington student.
Barrington High School Principal Joseph Hurley said the decision to discuss removing honors courses was made as part of an effort to relieve pressure on students and teachers.
"There were stresses happening at the student level, and at the teacher level," he explained.
Yet, parents like Parisi Beers, a Barrington resident, said the move would show "a complete lack of respect for these students."
Addressing a large crowd in the auditorium Wednesday evening, Hurley acknowledged the impact of financial aid was "one of the things that was not considered through all of this process," and is a point he and other school committee members will now be discussing. "One thing we all agree on is that we will never make a decision that is going to hurt kids."
Principal Hurley said the high school would consider bringing back an honors distinction in English and social studies in September, although the details are still being worked out.
Devyn Smith, parent of a Barrington student, was outraged that the financial impacts were not considered despite the cost to conduct reviews of the honors programs. "This cost tens of thousands of dollars, and nobody thought about how this would impact kids applying for financial aid for college admission?"