Barrington, Smithfield, LaSalle, Juanita Sanchez, Hendricken, North Kingstown, North Providence, Mt. Pleasant Advance to State Quarterfinals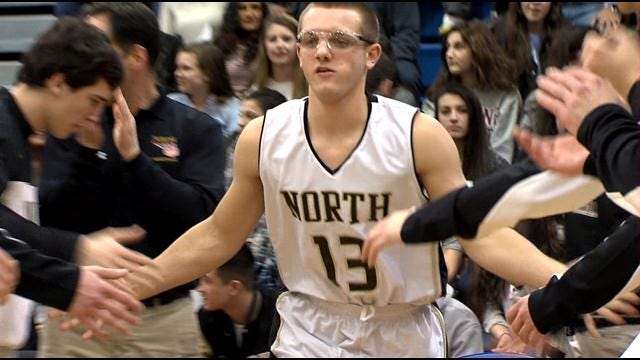 Ken Bell
In the Boys State Basketball Tournament,
Barrington beat Westerly, 73 to 62. The Eagles will next play Smithfield which defeated East Greenwich, 70 to 42.
LaSalle handled Pilgrim, 64 to 35. The Rams advance to play Juanita Sanchez, the Cavaliers upsetting Narragansett, 67 to 44.
Hendricken defeated Middletown, 67 to 46. The Hawks will next face North Kingstown. The Skippers beat Coventry, 58 to 50.
Unbeaten North Providence moves in the quarterfinals after holding off Moses Brown, 62 to 58. The Cougars will face Mt. Pleasant in the quarterfinals. The Kilties moved on by downing Tolman, 57 to 41.