Barrington Co-op's Sophie Faxon Shares Why She Chose To Play Hockey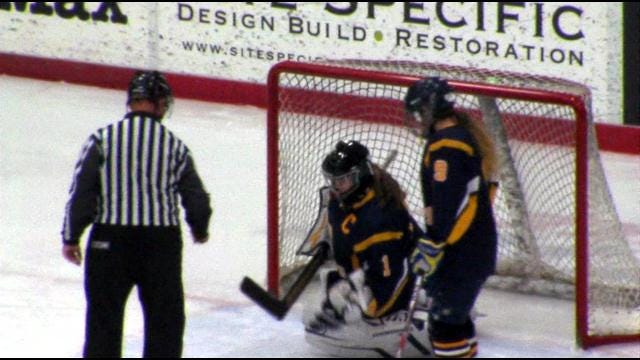 By Nick Coit
How'd you like to have athletics in your genes? Barrington senior goalie Sophie Faxon grew up watching her dad, Brad Faxon, play pro golf.
Last night, she had her big moment, helping Barrington Co–op win a girls hockey state title.
So Ken Bell asked her…why the ice and not the course?