Battle over full-time versus volunteer firefighters in Woonsocket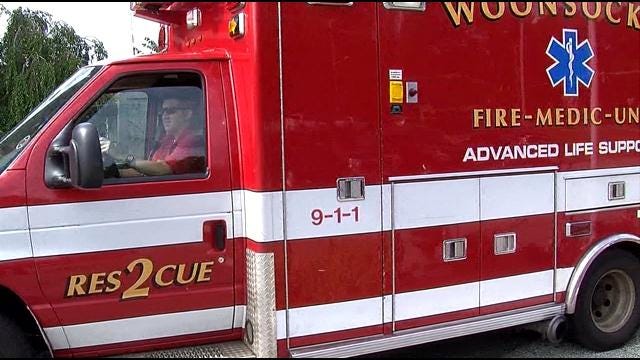 by ABC6 Chief Political Reporter Mark Curtis
It's a financial 911 call for the Woonsocket Fire Department.
The State Budget Commission, now running the city, wants to replace some full–time firefighters with volunteers.
"I didn't know that this was going to be happening; that this was going to be coming. So I am shocked at what's going on right now," said City Councilor Roger Jalette.
City Councilor Roger Jalette worries volunteers won't be properly trained.
"And if they are not; will that cause a problem in the fire department itself, as far as the safety of the firefighters," said Councilor Jalette.
ABC6 Reporter Mark Curtis said, "There still may be time to work something out. The current firefighter's contract does not expire until next July 1st."
The firefighting dispute was the talk of Woonsocket this morning at Danny's Breakfast Place, as diners scanned the headlines.
Some say tough measures need to be served up, because Woonsocket is broke.
"Well I think that the city, being in the deficit that they are, we really don't have much choice in the matter," said Woonsocket resident Lorraine Caron.
Other believe fire protection will be fine, with full–timers supervising the volunteers.
"You will have the regular firefighters there on the scene. And they coordinate what's going on. And I think the public safety will be just as well," said Woonsocket resident Carl Masisak.
The firefighting dispute is likely to be a big issue in the mayor's race.
On October 8th State Rep. Lisa Baldelli-Hunt takes on incumbent Mayor Leo Fontaine, along with David Fisher and Michael Moniz.