Bay View Tops Ponaganset In Girls Prelims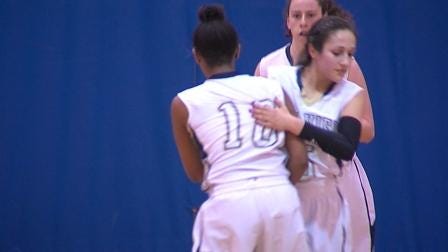 By Matt Blanchette
Trailing by 3 with 6 seconds left, Bay View hit a three pointer and forced overtime, and then went on to beat Ponaganset 48-45 in overtime in a Division I preliminary game on Tuesday night.
Raquel Pederzani led the Bengals with 14 points and Marisa Harding had 18 for the Chieftains.
Highlights are above. The playoffs continue all week.