BC Student Pleads 'Not Guilty' in Boyfriend Suicide Case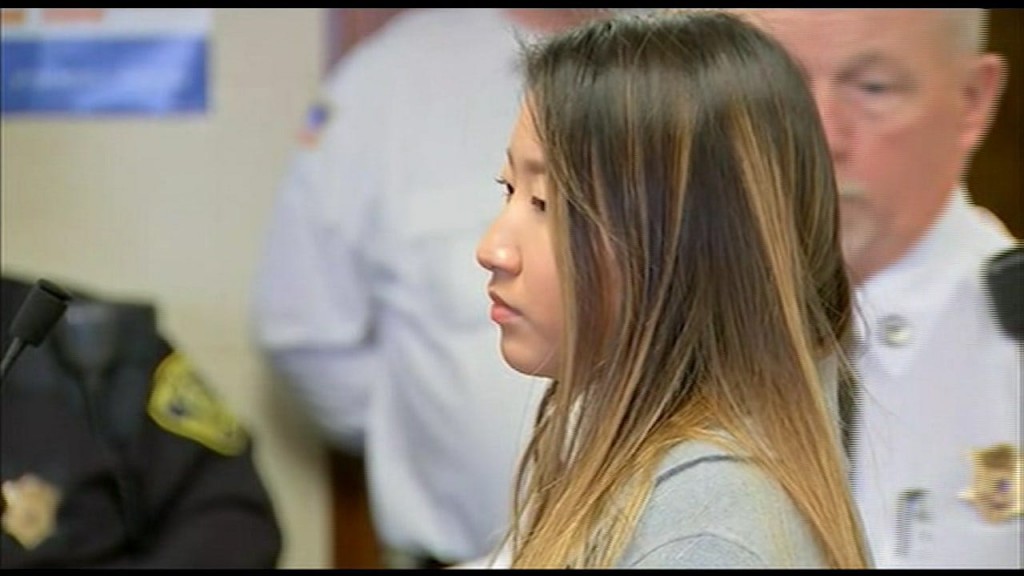 BOSTON, M.A. (WLNE) — Former Boston College student, Inyoung You, pleaded 'not guilty' Friday morning, to charges of involuntary manslaughter in connection to her boyfriend's suicide.
22-year-old Alexander Urtula took his life back in May, by jumping off the roof of a parking garage in Roxbury, just 90 minutes before he was scheduled to graduate.
You, who is from South Korea and had been living there after leaving Boston College following Urtula's death, arrived at Suffolk County Superior Court early Friday morning for her arraignment.
Prosecutors allege that You was on the roof of the garage at the time Urtula jumped and had urged him to kill himself numerous times in the days and hours before.
Investigators searched Urtula's cellphone and found thousands of examples of abuse.
Prosecutor, Caitlin Grasso, read some of those messages to the court.
"Within the text messages themselves, the defendant was the one constantly driving the talk of suicide — both her desire to harm herself and for Mr. Artula to kill himself," Grasso read.
Prosecutors say You forced Urtula to isolate himself from his friends and family, and abused him verbally, physically, and psychologically.
"You own me. All of me. Only you. You have complete control of me emotionally and physically, and you dictate my happiness. You owning all of me includes everything — what I think, what I feel. You own all of that," Grasso said Urtula wrote in one text message to You.
You was released on $5000 bail and was forced to give up her passport and remain in Massachusetts.
After the arraignment, Suffolk County District Attorney, Rachael Rollins, addressed the media.
"If the genders were switched in these individuals, there would not be nearly as many questions," she said.
"I'd like people to recognize that domestic violence looks very different now than we have thought."
You's attorney, Steven Kim, criticized District Attorney Rachael Rollins handling of the case, accusing her of creating a media frenzy.
"When the facts come out, it will be clear that these two individuals were very needy emotionally, and were involved in a relationship that became a toxic blend of fear, anger, and love," he stated.
"To punish the young woman who loved this man will only compound the tragedy that already exists, and will further tarnish the memory of that young man," Kim concluded.
This is not the first time a person has been charged with manslaughter in connection to a suicide death.
In 2017, Michelle Carter was convicted in the death of her boyfriend, Conrad Roy.
Carter is currently serving a 15-month sentence in the case.
(c) WLNE TV / ABC 6 2019