Bear Seen in Attleboro Trees, Backyards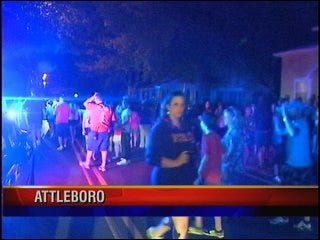 ATTLEBORO, Mass. (AP) – While the Boston Bruins were being celebrated at Fenway Park, a bear of another kind was causing a stir in Attleboro.
A black bear was seen roaming the residential streets of Attleboro on Sunday, eluding police and drawing crowds of curious onlookers for hours before scampering up a tree at about 8 p.m.
The roughly 150-pound bear stayed in the tree for about two hours before police, on the advice of animal experts, backed off and allowed the animal to climb down and scamper away.
Sgt. Brian Witherell tells The Sun Chronicle that officers didn't know if the bear would run and, if so, in what direction, so they wanted to keep onlookers far away.
Neighbor Jeff Lombardy saw the bear run across his yard. He said it seemed scared.
Copyright 2011 by The Associated Press. All Rights Reserved.