Beckett's Wild Pitch Opens the Door to Rangers Win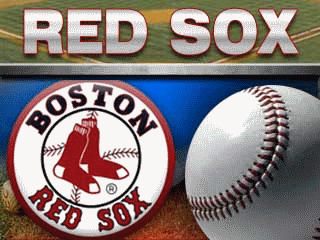 Ken Bell
Holland, Rangers post 5-3 victory over Red Sox
STEPHEN HAWKINS
AP Sports Writer
ARLINGTON, Texas (AP) – Derek Holland struck out seven and pitched into the eighth inning and the Texas Rangers took advantage of a couple of wild throws by Josh Beckett to score the go-ahead run in a 5-3 victory over the Boston Red Sox on Wednesday night.

Elvis Andrus was hit on the left forearm by a pitch to reach with one out in the seventh. He got to third on a single by Adrian Beltre and scored to break a 3-all tie when Beckett (5-9) threw a wild pitch that bounced several feet wide of the plate.

Holland (7-5) allowed three runs and five hits in 7 2-3 innings, and came out of the game soon after a stretch when he retired 20 of 22 batters.

Nelson Cruz led off the eighth with his 13th homer, to greet Red Sox reliever Matt Albers.
(Copyright 2012 The Associated Press. All rights reserved. This material may not be published, broadcast, rewritten or redistributed.)