Bees Delay Sox Game Against the Yankees, But Not Long Enough for Boston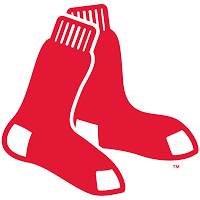 Pineda and bees create buzz, Yanks top BoSox 8-1
By MARK DIDTLER=
Associated Press=
TAMPA, Fla. (AP) _ The biggest buzz didn't come from a third straight positive outing by Michael Pineda in the New York Yankees 8-1 victory Tuesday over the Boston Red Sox.
That honor went to a swarm of bees that took over left field and delayed the game for seven minutes before the bottom of the third.
Umpires called out the grounds crew who received a loud cheer after chasing the bees away with bug spray.
Pineda, who missed the past two seasons while recovering from right shoulder surgery, gave up four hits and struck out five in 4 1-3 shutout innings.
Yankees center fielder Jacoby Ellsbury didn't play against his former team, missing his third straight game due to right calf tightness. Ellsbury agreed In December to a $153 million, seven-year contract.
AP-WF-03-18-14 2035GMT