Before clean up, Heroux will show lawmakers damage at Dartmouth jail during 'standoff'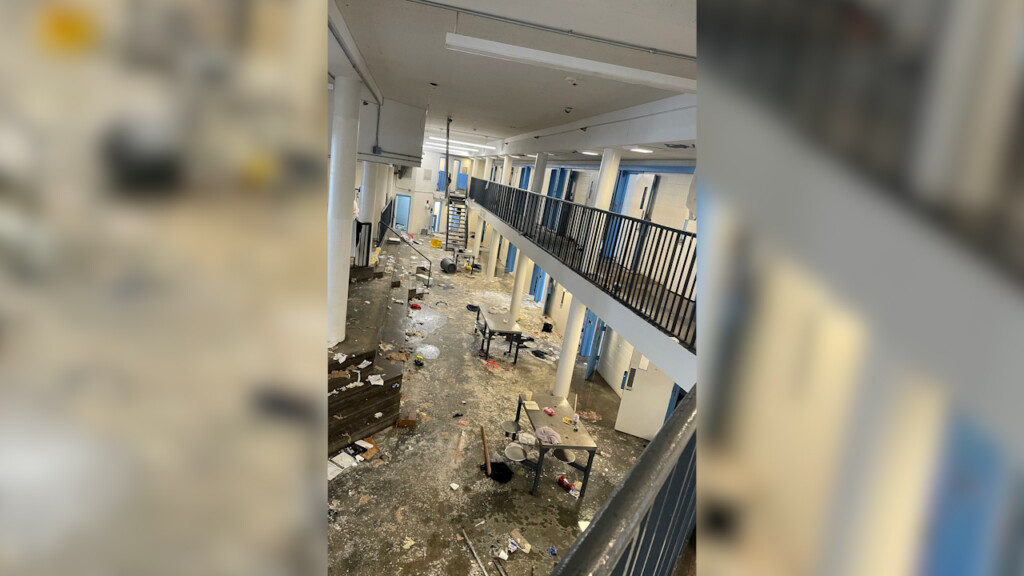 DARTMOUTH, Mass. (WLNE) — Before the Bristol County Sheriff's Office cleans up the "trashed" jail unit in Dartmouth this weekend, Sheriff Paul Heroux will show lawmakers the damage that was done.
Two weeks ago, about 120 inmates at the House of Corrections caused over $100,000 worth of damage to the jail — breaking and covering windows in the jail, spraying a fire extinguisher, and even throwing a phone out of a window.
The sheriff said the "standoff" started after some inmates refused to be moved from one facility to another. No injuries were reported.
Heroux said that 20 of the inmates involved were the ringleaders. They were seen and heard on video hatching their uprising plans the night before.
They were moved to other jails and charged with vandalism.
Heroux was adamant that the incident at the jail was a "standoff" and not a "riot." He released photos of the damage done inside the facility.
Jonathan Darling, the sheriff's spokesperson, said Thursday that the office completed "cataloging" and "documenting" evidence inside the trashed housing unit from the "standoff."